New generation marine automation with integral green credentials sets sail.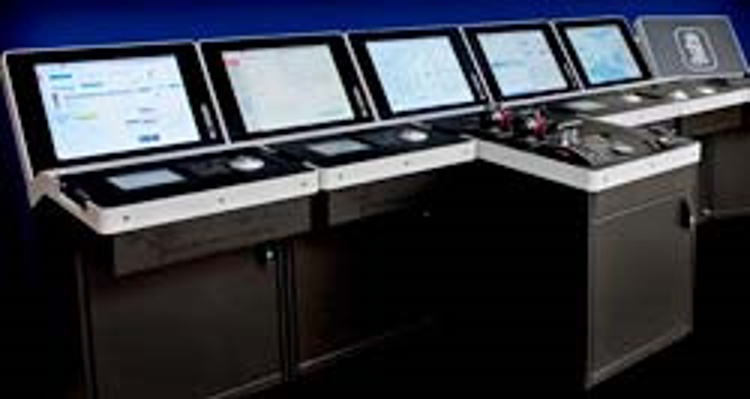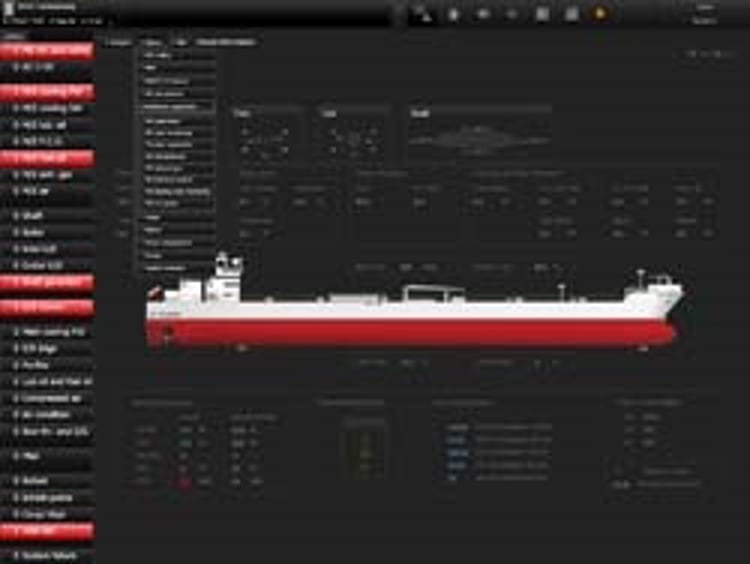 The first vessel to sail with Kongsberg Maritime's sophisticated new K-Chief 600 marine automation system was delivered to its owner on 10th January 2010. The Korean Built VLCC features an extensive Kongsberg Maritime package, led by the K-Chief 600 with integrated Vessel Performance System (VPS), which supports reduced fuel consumption and lower emissions.
The new K-Chief 600 was announced early in 2010 with a pilot project aboard MV Sia completed in May 2010. Following the first delivery of a vessel sailing with K-Chief, Kongsberg Maritime already has installations scheduled for over 80 K-Chief systems, aboard further VLCCs, Ro-PAX vessels, container ships and crude oil tankers. One of the system's key advantages is its flexibility, making it suitable for a wide range of vessels, all with differing marine automation requirements.
Kongsberg Maritime introduced its first marine automation system, DataChief 1, in 1972 and has since been at the forefront of this vital technology. K-Chief 600 builds on this foundation by offering wide ranging enhancements over the previous generation, including touch screen and split screen capabilities, context Mini trends, 7 days full trend system, integrated optional components and an all new human machine interface based on newly developed Kongsberg HMI guidelines that have been designed to offer a uniform, user-friendly interface across all Kongsberg Maritime systems.
"The new HMI has been developed to meet ongoing demands from the industry for modern HMIs on critical systems such as navigation and automation," says Bente Lise Melås, Vice President – Integrated Automation, Merchant Marine Division, Kongsberg Maritime. "The K-Chief 600 HMI offers a number of improvements, including upgraded alarm presentation, multiple palettes, split screen with up to four resizable views, improved operation dialogues with integrated mini trends, flexible tabular views with sorting, filtering and optional columns selection, custom views and better data handling to name but a few. Together, these enhancements provide a user-friendly experience that contributes to the safety and efficiency of any vessel."
The Kongsberg Maritime VPS aboard the new build VLCC is fully integrated with the K-Chief 600. It analyses all aspect of the vessels energy use including speed, trim and weather conditions in real time. It also includes Fuel and Engine performance monitoring systems, for online analysis and prediction of main engine in before they may occur. The VPS harmonises previously disparate vessel performance applications offered by Kongsberg Maritime and its partners into a single station, using the same new Kongsberg HMI guidelines as the K-Chief 600, which make a part of the complete system.
In addition to the green focus of the VPS, K-Chief 600 offers scalable functionality including Full alarm and monitoring system, auxiliary control system, power management system, propulsion control, ballast automation system, cargo control and monitoring, HVAC (air conditioning) and fire system, plus greater scope for full integration with other sub-systems onboard a vessel. Future focus for the continuing development of K-Chief 600 according includes enhancements to the tank monitoring presentation and integration of a full custody transfer system.