Kongsberg Maritime's EM 2040 high resolution shallow water multibeam echosounder system has been successfully trialed for the first time in Asian waters.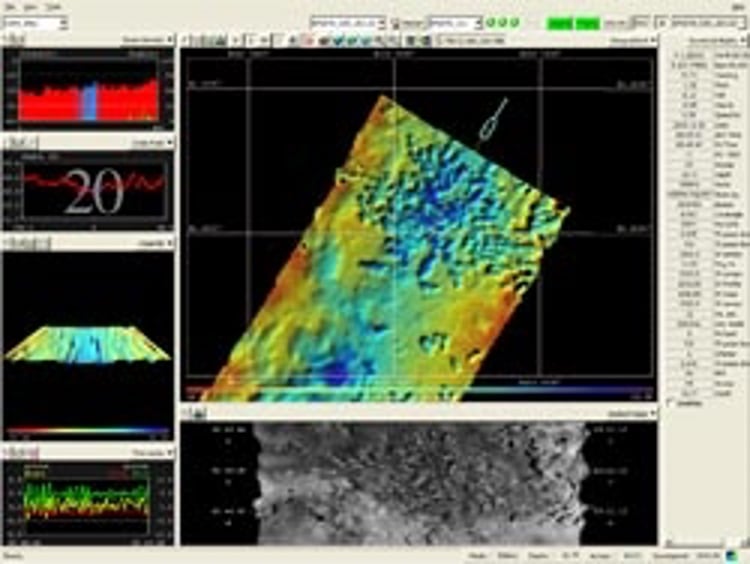 The system was installed on the vessel 'DHI Explorer' in a bow mount configuration, along with the Seapath 300 and positioning system. Clients were taken on daily boat demonstrations to witness the EM 2040 performance. During the trial period in Singapore, the system successfully proved that it can provide increasingly higher resolution surveys, cleaner data sets and an extended range compared to other shallow water systems.
While Kongsberg Maritime's multibeam systems have long been renowned for their ability to produce extremely clean data right across the entire swath width, the EM 2040 takes this a step further. A number of interesting artefacts were observed on the seafloor, including small shipwrecks, anchors, coral reefs and pockmarks, and the quality of raw data produced was extremely impressive. Vertical breakwaters, harbour walls and pilings, were also measured and mapped to a very high resolution.
"This system has everything," commented one of the customers after witnessing the capabilities of EM2040.
The successful demonstration to over 50 customers and agents during the two week trial period resulted in several orders for EM 2040 high resolution shallow water multibeam echosounder systems.