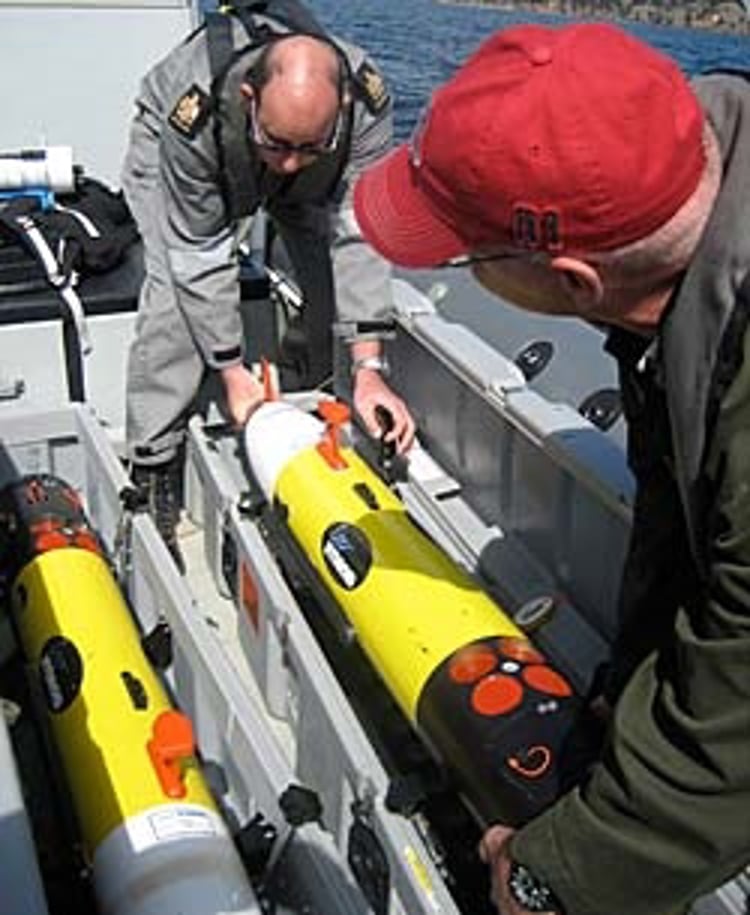 Hydroid, Inc. announces that in August 2009, the Royal New Zealand Navy's Operational Diving Team and a specialist Remote Search Team were flown to Tonga, in an RNZAF Hercules, at short notice to assist with the search for the sunken ferry, PRINCESS ASHIKA. Their REMUS 100 systems were the primary assets used in the search.
The search operations using the REMUS AUVs were successful and the RNZN located the ferry, intact and sitting in an upright position at a depth of 110 meters. The operations validate the belief that the REMUS systems could be mobilized quickly and conduct AUV operations in very remote locations with little logistical support.
Commenting on the operations, LTCDR Andrew McMillan indicated he was pleased to participate in the search, however, he was disappointed by the fact that since diving operations are limited to maximum water depths of 50 meters they were unable to put divers in the water. He expressed his sincere condolences to the families of the victims by not being capable of bringing closure to the tragedy.
The Tongan Prime Minister, Hon Feleti Vaka'uta Sevele, said he wished to express the "enormous and sincere gratitude of the government and people of Tonga for the valuable assistance of the P3 Orion …and the courageous and continuing assistance of the New Zealand Navy dive team…"
Hydroid Inc. holds the exclusive license from the Woods Hole Oceanographic Institution for the manufacture and further development of the REMUS Autonomous Underwater Vehicle (AUV) technology. In June 2008, Hydroid was acquired by Kongsberg Maritime, and now offers the REMUS and HUGIN family of autonomous vehicles that meet a full range of autonomous needs. The REMUS systems were supplied to the RNZN by Hydroid's exclusive New Zealand representative, New Zealand Ocean Technology Ltd.
For further information contact Kevin McCarthy, Vice President of Marketing at Hydroid at: