Kongsberg Maritime announces the award of a contract valued at more than NOK 38 million to supply the Royal Australian Navy (RAN) with ship bridge simulation systems to upgrade the Navy's training centre, located at HMAS Watson in Sydney, Australia.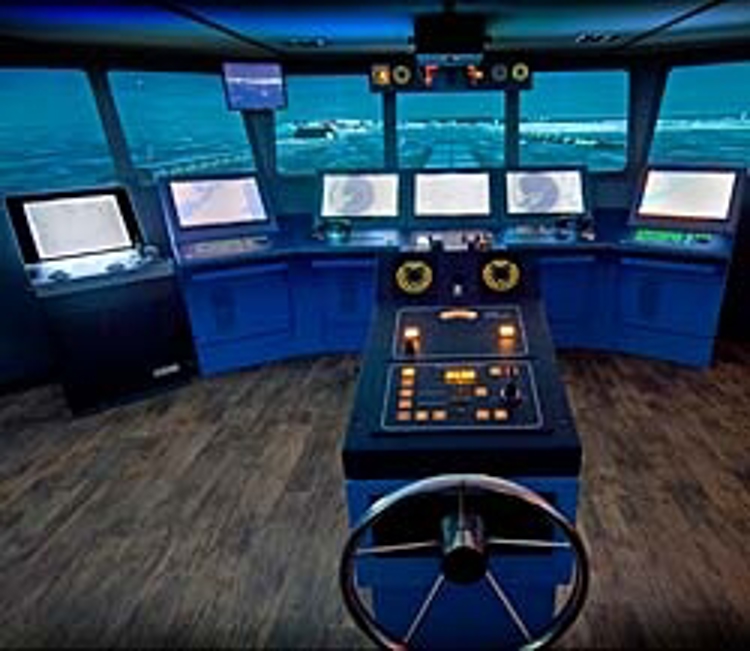 Scope of delivery
The upgraded ship bridge simulator system will comprise two full mission simulators, four part-task simulators, ten desktop systems, instructor and debrief stations and extensive visual systems. Delivered in two phases, Kongsberg Maritime will upgrade RAN's existing Kongsberg simulators and deliver new simulation systems to complement the Navy's growing simulation equipment.
The Royal Australian Navy has been a continuous user of KONGSBERG ship bridge simulators since 1998 and their high level of satisfaction over the past twelve years played a major role in the recent contract award.
"The Royal Australian Navy has a long and successful relationship with KONGSBERG and the upgrade of our simulators with KONGSBERG 's state of the art bridge simulators will provide us with the facility to continuously enhance our training programs and competencies," states Commander Glenn Robinson, HMAS Watson.
High fidelity visual effects
The delivery will provide RAN with high fidelity visual effects of ships, ship behaviour and the maritime environment. Through the state-of-the-art functionality provided by the KONGSBERG ship bridge simulator, the Royal Australian Navy will be able to accurately replicate the full range of maritime operations likely to be experienced while on the bridge of a warship. This will include the ability to test knowledge, skills and competencies of trainees in scenarios ranging from simple tasks, such as passage planning, ocean passage and coastal navigation, to more complex tasks including pilotage, berthing and un-berthing, precise navigation and close quarter maneuvering when conducting warfare type exercises.
Fulfills Royal Australian Navy's requirements
"The Royal Australian Navy is an extensive user of Bridge Simulator functionality and capabilities, pushing the boundaries on its availability requirements and operational scenario expectations. KONGSBERG 's bridge simulator was analyzed prior to selection and was assessed as capable of fulfilling the Royal Australian Navy's usage requirements for the current training programs and the flexibility of providing for future operational growth," states Rod McMahon, Director Minor Capital Projects (Navy), Defence Material Organisation.
Scheduled for delivery in January, 2011, this contract represents a significant order for Kongsberg Maritime and strengthens the company's relationship with this important customer and other world navies.
"We are very proud to be awarded the contract for this substantial upgrade program and to continue our longstanding relationship with the Royal Australian Navy. Delivery of our latest ship bridge simulators will ensure that the Royal Australian Navy remains at the cutting edge of simulator technology well into the future," states Henry Tremblay, Kongsberg Area Sales Manager.