New interface and performance optimisation tools for K-Chief automation system.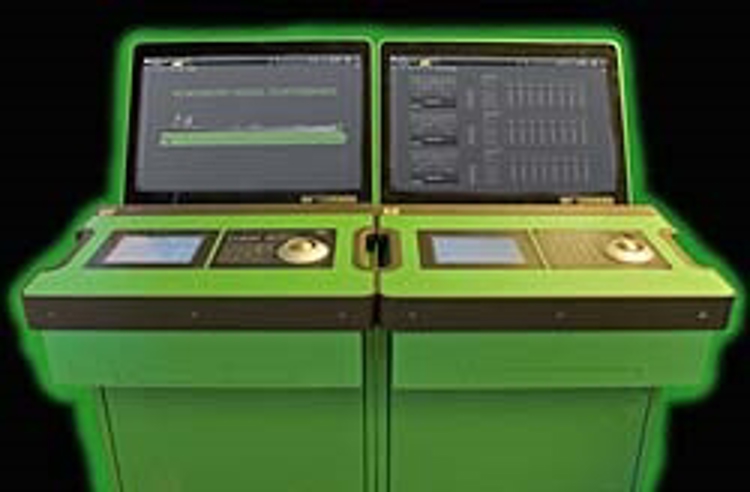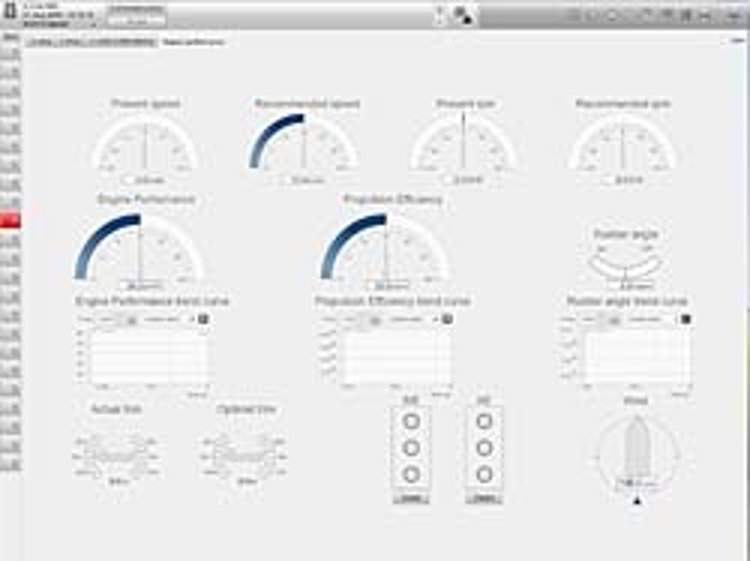 Kongsberg Maritime will showcase its commitment to lowering emissions and reducing fuel consumption at SMM 2010 by exhibiting a specially commissioned version of its new K-Chief 600 marine automation system. The K-Chief 600 on Kongsberg Maritime's SMM stand (#400) will feature green coloured consoles (for exhibition purposes only), reflecting the environmental benefits that the full integration of the company's newest marine automation system and the highly advanced KONGSBERG Vessel Performance System can bring.
In addition to harmonising previously disparate vessel performance applications, the K-Chief 600 also utilises the new Kongsberg Maritime human machine interface guidelines that the company's engineers have developed over the past three years. Based on extensive research of human factors, technology and structure, the new K-Chief 600 interface has been designed with ease of operation at the forefront, which directly translates to safety and efficiency enhancements during everyday use.
The new K-Chief 600 system is highly intuitive, whether using the optional touch screen displays or traditional input methods, to access the vessel performance or the standard automation functionality, which includes: Full alarm and monitoring system, auxiliary control system, power management system, propulsion control, ballast automation system, cargo control and monitoring, HVAC (air conditioning) and fire system.
As part of K-Chief 600, the KONGSBERG Vessel Performance System provides a set of tools that enables ship owners and operators to manage their vessels in ways that are more economical and ecologically beneficial, in compliance with safety regulations. Previously the tools have only been available as separate or standalone combined systems but K-Chief 600 offers them as an integrated vessel performance station, including:
Fuel Performance Monitoring – With focus on the main propulsion system, provides an overview of the propeller, shaft and main engine for continuous measurements of fuel consumption and engine power output. It also monitors parameters for improving the vessel's overall performance.
Engine Performance Monitoring – Provides instantaneous status of the engines' operational performance through advanced cylinder pressure measurements, subsequent analysis of the combustion process and diagnosis algorithms based on empirical results and physical models. It enables reduction of fuel consumption, monitoring of cylinder load, calculation of CO2, NOX and SOX, reduction of maintenance costs and improved planning of maintenance, and reduced risk for engine damage.
Energy Management – Provides systematic methods to measure, register and analyse the energy usage of the ship. It enables a complete operational overview with decision support that identifies specific actions that operators can take in order to reduce energy consumption.
"The harmonisation of our vessel performance tools into a single K-Chief 600 station, with very user friendly operation, is the natural progression of several years of application development and integration of sophisticated proprietary and third party systems such as AVL List and the fuel saver applications we introduced at Nor-Shipping this year," explains Ketil Paulsen, General Manager - Product development, Merchant Automation, Kongsberg Maritime. "The result is a system that truly encompasses our commitment to the Green Ship and vessel optimisation, where software, sensor and automation systems are able to provide a real-life affect on emissions and fuel consumption, providing tangible benefits to the environment and the ship owner and operator."