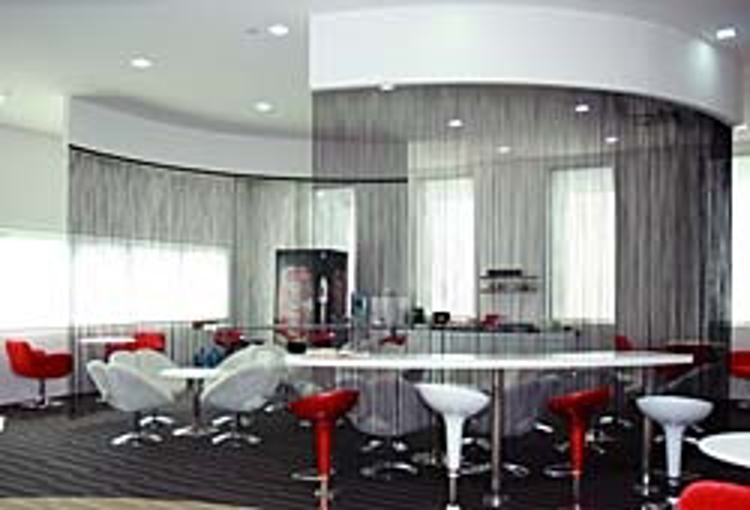 The recently relocated and upgraded training centre at Kongsberg Maritime Singapore was officially opened by Kongsberg Maritime CEO, Torfinn Kildal, on Thursday 4th March 2010. The upgrade of the well-used facility saw it being moved to the former workshop and factory acceptance test area at the site. The centre now includes an extra training room (NAV Training Room) and training lab in addition to improved recreation and ICT for students.
According to Training Manager Siow Choon Meng, the additional facilities will enable a number of new courses to be offered at the training centre: "With the new classroom and laboratory, we can now conduct courses such as the HiPAP Technical as well as PowerSim."
Wong Kok Fai, who is a Senior Instructor specializing in K-Bridge courses is also looking forward to being able to provide a complete navigation course using the facilities: "We are expecting the delivery of the K-Bridge and K-Chief simulators, and classroom computers soon. When they arrive, we will have full training facilities for navigation in Singapore."
In 2009, a total of 265 participants attended courses at the training centre in Singapore and with the new centre and equipment the team is confident that this number will increase in 2010. A total of 9 classes have been conducted in the new training centre since the completion of the improvements late 2009. Kongsberg Maritime Singapore can not only offer more courses at the new training centre but also a more comfortable and conducive learning environment. Students and customers are now presented with ample room to relax between classes in the café area and surf the web at a new surfing station.