Arctic bound luxury vessel draws inspiration from the offshore oil & gas world.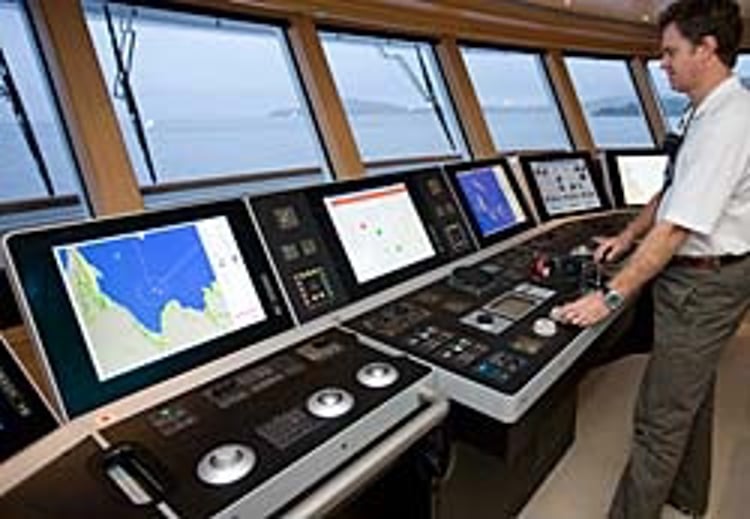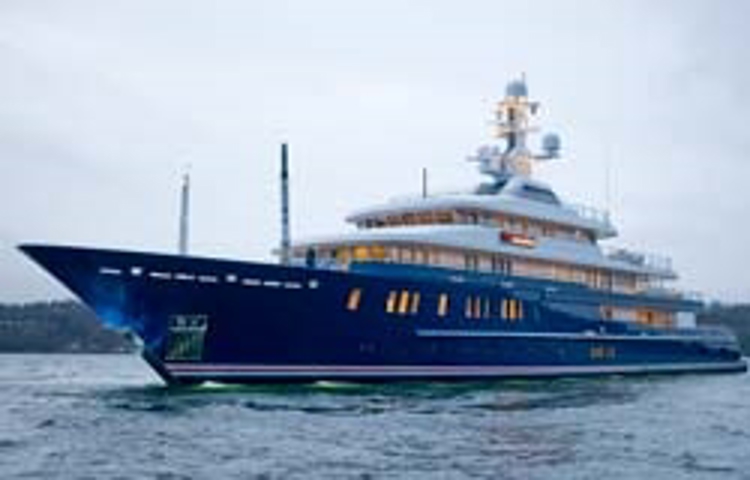 The Northern Star, a stunning 75m motor yacht built by Lurssen shipping in Germany has received an extensive bridge navigation and manoeuvring solution from Kongsberg Maritime. The systems were specified by the vessel's owner based on Kongsberg Maritime's position as a leading supplier of similar systems to the offshore market.
North-West passage
With Kongsberg Maritime's proven systems onboard and a hull-mounted iron reinforcement for ice-breaking, the Arctic expeditions that the Northern Star owner has planned, including the re-tracing of Norwegian explorer Roald Amundsen's route traversing the North-West passage off the coast of Canada, have been made possible.
Far ahead of the competition
"The owner of the Northern Star has a good understanding of ships, and has been personally involved in the whole decision making process," says Captain of the Northern Star, Craig Franks. "He wanted to use the offshore market as a reference when choosing systems for the Northern Star, and recommended us to look at equipment from Kongsberg Maritime. We did some research in the market and found that Kongsberg Maritime was far ahead of the competition with its solutions."
Rigorous operation in the harshest environments
The Northern Star owner's special interest in adventure travel, means that she has been designed to sail anywhere in the world. Because of this, special features have been implemented, such as a large fuel range and extra insulation for extreme climates and cold water, in addition to the Kongsberg Maritime systems that have been tried and tested aboard hundreds of offshore oil & gas vessels, proving their ability to withstand rigorous operation in the harshest environments.
Kongsberg Maritime was chosen to deliver systems for navigation, Dynamic Positioning and thrusters control aboard Northern Star. Within this, the scope-of-supply included: K-Bridge MULTI, a multi functional operator station for the bridge; K-Bridge conning display for efficient monitoring of all key information; K-Bridge operator and planning stations; steering functions; radio/GMDSS; cJoy operator terminal; K-Thrust thruster control system; bow thruster and pump jet.
Re-designed to fit within available space
Although all of the Kongsberg Maritime systems installed aboard Northern Star are fit for operation of large offshore vessels that depend on reliable equipment for all conditions and climates, they had to be custom designed to ensure that the high aesthetic values of the interior design were upheld. The form factor of the systems was re-designed and novel solutions were needed to make the most of the space available.
"Combined with the emphasis on aesthetics, the lack of space aboard Northern Star was a challenge. We solved this partly by placing electronics in panels above the ceiling, and by redesigning our cabinets just for this installation," explains Roger Trinterud, Sales Manager, Kongsberg Maritime. "There are not many yachts of this type built every year, but about half of them have Kongsberg Maritime equipment onboard. The fact that our systems are built for the toughest commercial operation and that we are able to tailor them to the size and aesthetics of luxury vessels is a large factor in our strong performance in this marketplace."