HUGIN 1000 Autonomous Underwater Vehicle (AUV) for Offshore Geo-Surveys.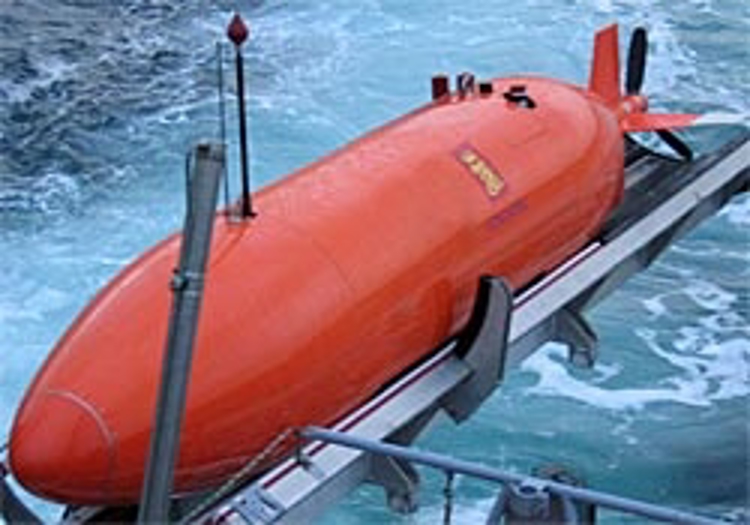 Offshore Geo-Surveys Sdn Bhd ("OGS"), the seismic survey division of Malaysian company, Offshore Works group, has placed an order for a cutting-edge Kongsberg Maritime HUGIN 1000 Autonomous Underwater Vehicle (AUV). The HUGIN 1000 AUV, which will be delivered to Offshore Geo-Surveys during Q2 2010, demonstrates the need for survey capacity in Asia and supports an already strong position held by HUGIN AUVs in the offshore survey market.
Precise and capable survey tool
The HUGIN 1000 ordered by OGS is rated for 3000m depth, and is powered by rechargeable lithium polymer batteries. It carries a sophisticated geophysical and oceanographic sensor suite that can be operated simultaneously to provide high resolution data of the sea bottom. The HUGIN 1000 system comes with a complete navigation solution for accurate geo-referencing of the payload data, making it a robust, precise and capable survey tool for the offshore oil & gas industry.
"Recognition of HUGIN around the world is high and we are seeing it grow in Asia, so we are proud to have been selected as the AUV vendor to OGS, and are confident that HUGIN AUV will perform well," comments Antoney Wellesley, Regional Manager, Kongsberg Maritime.
Complete transportable container system
OGS' HUGIN 1000 will be stationed in Labuan, Malaysia, and will enhance the technical capabilities available to the oil & gas industry in the deepwater Asia region. It will be delivered as a complete transportable container system for vessels of opportunity. The system includes one 20 feet ISO container for storage, battery management, vehicle maintenance, launch and recovery and one 20 feet ISO container for mission planning, vehicle checkout, mission execution, and post-mission analysis (PMA). An advanced stinger system is used for launch and recovery of the vehicle over the stern of a vessel.
About OGS
OGS provides deep-water services for seabed mapping including hydrographic and seismic survey, geophysical survey, geotechnical soil investigation, construction survey & support services, land & engineering survey, in-house data processing and technical man-power supply. Through the use of the most sophisticated technology, such as the Kongsberg Maritime HUGIN 1000, and high levels of in-house knowledge and experience, the company has positioned itself as a leading player in Asian subsea survey industry.
Kongsberg Maritime's AUV activities
In addition to the HUGIN AUV, which is used for various survey and defence applications throughout the world, Kongsberg Maritime also manufactures the REMUS AUV from Hydroid.