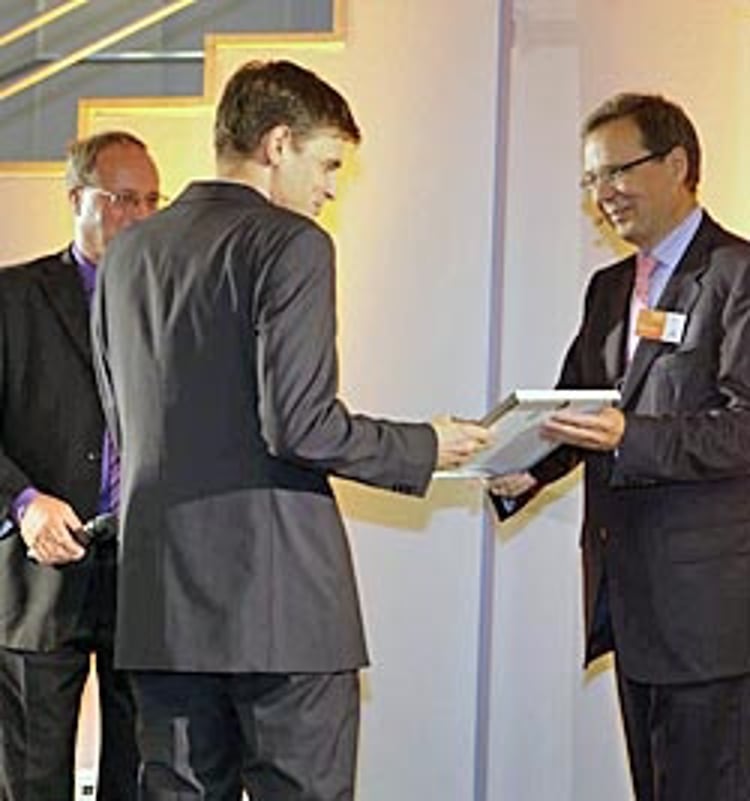 For the second time in three years, the Kongsberg Maritime sensor production facility at Lade in Trondheim has received a highly regarded Wärtsilä Supplier Award.
Kongsberg Maritime's sensor division in Lade, which is formally know as 'Sensors & Instrumentation, Merchant Marine Division' ('MM-T'), was specifically honoured for its exemplary world-wide delivery precision, having consistently met and exceeded Wärtsilä's strict criteria for 'on-time-delivery'.
MM-T was also highlighted for its development of sophisticated Scandinavian technology based on customer needs, and its ability to make this technology available on a global basis. Kongsberg Maritime was last awarded the prize, in 2007, based on a sum-total of technical innovation, delivery precision and responsiveness to customer needs.
"Only six out of 125 suppliers receive this award from Wärtsilä", says Vice President Sensors, Stefan Bremer. "For us here at Lade, this is significant because it reflects our efforts in 2009, and the award was an immediate feedback from an important customer."
The diesel engine maker, Wärtsilä, is a key MM-T customer and although delivery precision has always been strong, over the last few years it has improved from an average of 85 % in 2008 up to 94 % in 2009. This has been achieved through a combination of efforts including the introduction of new work processes, physical restructuring of the production area, improved material flow, through investment in warehouse and ERP systems, and a committed, flexible workforce.
Kongsberg Maritime has invested a great deal in their marine and offshore sensor development and production in the last two years, most notably with enhancements at the Lade production facility and the recent opening of the new, dedicated facility in Zhenjiang, China.