Extended co-operation with Statoil for newbuild projects until at least 2015.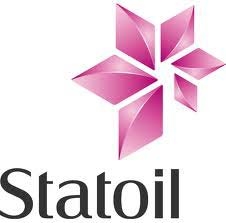 Kongsberg Maritime is delighted to announce that it has received a letter of intent for a five year Framework Agreement that positions the leading offshore systems developer as one of three strategic partners able to bid for the supply of Safety and Automation Systems (SAS) for all future Statoil Green Field Projects. The Agreement, which was awarded under competitive conditions also allows for two + two year extensions and covers all new offshore and onshore oil & gas installations.
Kongsberg Maritime has already taken part in a similar agreement with Statoil during 2001 - 2008, where it supplied sophisticated SAS installations to three major Statoil projects; the Kristin Floating Production Unit (FPU), the Langeled Gas Receiving Facilities and the Gjøa FPU. Based on the success of the earlier Kristin SAS installation, Kongsberg Maritime has supplied an extensive SAS for the Gjøa project, which is due to go online under operator GDF SUEZ before the end of the year. Kongsberg Maritime engineers are currently finalising the installation, which features a total of 190 cabinets, 102 real-time computers and approx. 50 operator stations. Staggered delivery dates also led to 48 hardware and 60 software FATs (Factory Acceptance Test).
The Gjøa SAS is unique as it is the first FPU ever to be powered entirely from shore. It features a SAS station at the onshore power transforming station, which can be remotely operated using the 100km fibre connection that makes it a part of the full SAS network. Solutions to technical challenges such as this and Kongsberg Maritime's proven performance on Statoil projects, are according to Erik Korssjoen, Key Account Manager, Offshore Production Units at Kongsberg Maritime, important factors in the new Framework Agreement.
"We have, through the qualification process for this new agreement and during the majority of the last decade with projects such as the Gjøa FPU, shown that we are a reliable supplier with solutions, personnel and quality that Statoil can depend upon. We're looking forward to working with Statoil on future projects and we continue our SAS technology development to ensure our ability to provide the best technical solutions possible."