State-of-the-art sensors for K-Gauge tank monitoring system.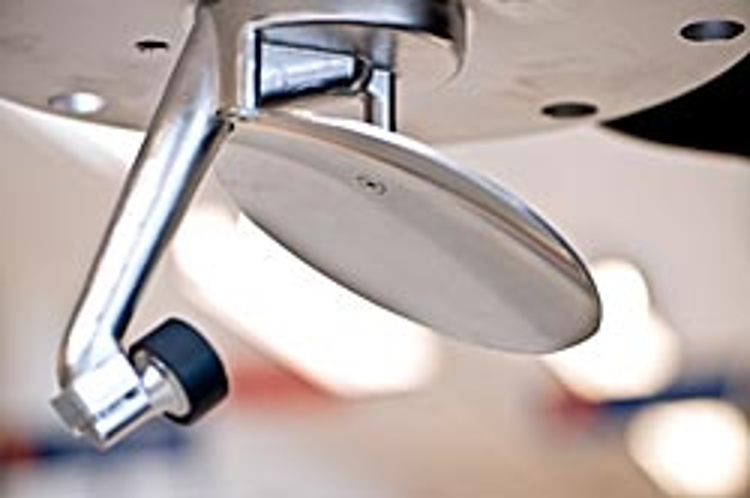 Kongsberg Maritime will state its case for the importance of installing high quality, technically advanced sensors in cargo tanks as part of integrated tank monitoring systems during Posidonia 2010. The K-Gauge tank monitoring system takes pride of place on Kongsberg Maritime's stand (306/357) at Posidonia, alongside a range of tank sensors, including the new GL-300, that the Norwegian marine and offshore systems developer has engineered in-house to exacting standards utilising the best materials, to ensure reliability and long, trouble free operation.
"Posidonia has a traditional merchant marine and in particular tanker focus so our goal is to ensure that our customers and other operators fully understand the importance of sensor quality in tank gauging systems," comments Roy Larsen, Marketing Manager, Kongsberg Maritime. "The K-Gauge tank monitoring system features high level functionality with straightforward integration to automation systems, and performs to unmatched levels of accuracy, providing optimal performance and operational benefits when using the sensors we have developed."
The new GL-300 Radar Tank Gauge draws its high-accuracy and durability from the proven offset parabolic antenna design, which is capable of withstanding the harsh tank environment and is very resistant to the problems caused by condensation and deposits from the cargo. The antenna radiates a high frequency narrow beam, which makes it easy to position in the tank. In addition to state-of-the-art design, several unique elements position the new Radar Tank Gauge as the best performing on the market; from the inspection hatch on the sensor to a focus on minimising cabling across the entire system.
The Radar Tank Gauge is fully integrated with Kongsberg Maritime's K-Gauge tank monitoring and K-Chief automation systems, sharing Operator Stations (OS) and I/O units for other cargo instrumentation. It is a modular solution based on the accuracy of the GL-300 Radar Tank Gauge, Cargo Temperature Unit and a Signal Processing Unit centrally located for each tank. Additionally, a pressure sensor is fully integrated in the Radar Tank Gauge to reduce cabling and to simplify installation.
"Regardless of the tank monitoring system, the quality of the original sensor data is still the most important factor," continues Larsen. "Many vessels operate with lowest common denominator sensors, but this could be false economy, as engineers and crew may not be getting the critical data they need to ensure optimal tank monitoring. This can cost money in terms of inefficient loading/unloading and reporting, and in severe cases, may become a serious safety hazard."
Kongsberg Maritime has delivered more than 4000 units of its previous generation Radar Tank Gauge since 2005. To find out more about K-Gauge and Kongsberg Maritime's high-quality sensors portfolio, including the GL-300 system, visit the company on stand 306/357 at Posidonia 2010.