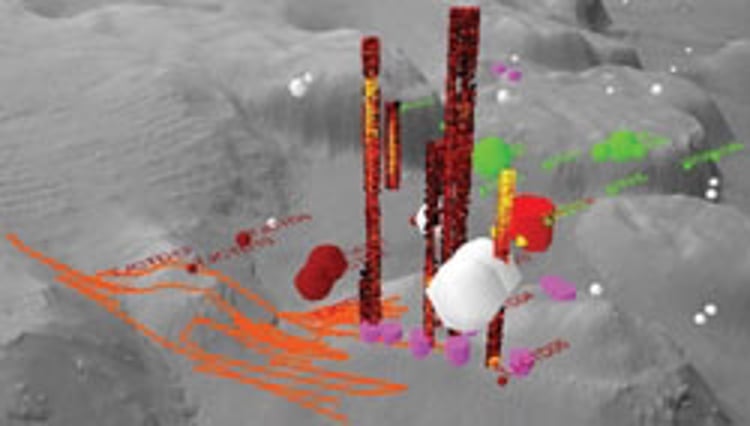 The Deepwater Horizon drilling rig explosion in the Gulf of Mexico created a large marine oil spill and KONGSBERG acoustic products have since been used as tools to monitor the damage. The vessels from the National Oceanographic and Atmospheric Administration (NOAA) that monitored the distribution of the oil flow all had KONGSBERG acoustic systems in common.
The Gulf of Mexico spill brought several research ships with previous different missions together for this assignment. These vessels, both from the NOAA hydrographic fleet; R/V THOMAS JEFFERSON and R/V NANCY FOSTER as well as vessels from NOAA Fisheries which included; R/V HENRY BIGELOW, R/V PISCES, R/V GORDON GUNTER, R/V OREGON II and R/V DELAWARE II, along with university vessels all used KONGSBERG echo sounders.
Their assignment was to map natural seeps and determine the presence of oil in the water column. KONGSBERG's unique class of research echo sounder were pushed to the limit and provided critical information to the scientists to assess and monitor the damage caused by the spill.
Although the Deepwater Horizon well has been capped, the research and assessment studies will continue for a very long time.