Norwegian Design Council recognises design innovation with prestigious award
K-Master, Kongsberg Maritime's integrated aft bridge workstation has received a prestigious Award for Design Excellence from the Norwegian Design Council (NDC). The award was presented to Kongsberg Maritime on Wednesday 17th March 2010 during the NDC's annual Design Day event.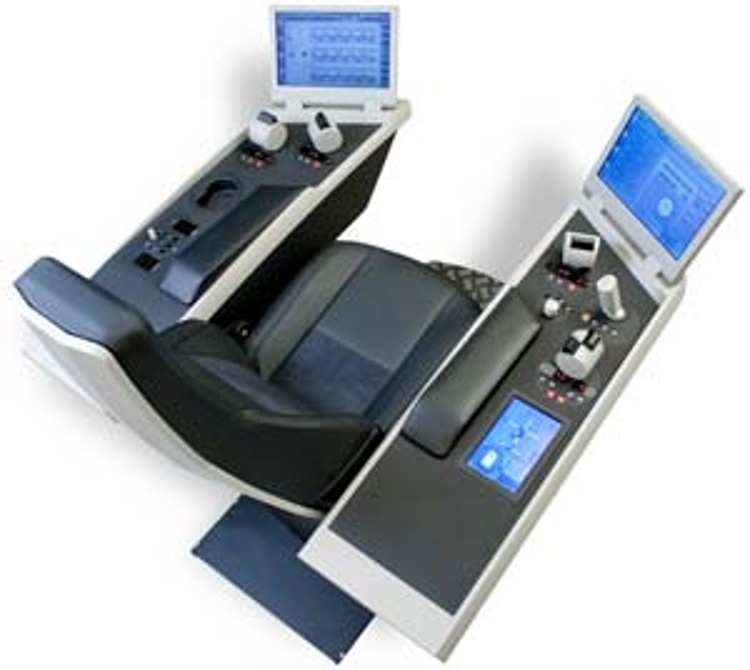 "We are honoured to have won this prestigious award," says Kongsberg Maritime project manager for K-Master, Thor Hukkelås. "With K-Master, we have developed a product that offers functional operation and high design values, so it has received attention beyond our traditional markets. The award reflects our commitment to modern design, aesthetics and innovation, while at the same time placing the end-user and operator in the driving seat."
The Award for Design Excellence is a leading award for design in Norway and is given to both manufacturers and designers that have cooperated on the development of products. The award is granted in recognition of the successful use of design as a strategic tool in product development and market communication. K-Master was one of the winners in the category for industrial design and was also one of four organisations nominated for the top Honours Award for Design Excellence. The jury issued the following statement about K-Master:
"Compared to similar products in the market, this represents an implementation of advanced functionality and user-centered interaction design that increases both efficiency and safety. The impression is of something robust and well-designed, with a high-quality finish on all surfaces. The innovation of the solution and the beneficial value of a simplified working situation for operators is obvious. This is a complete product that is professionally designed, both technically and aesthetically."
As one of the world leaders in integrated electronic solutions for professional vessels, Kongsberg Maritime supplies integrated control systems to merchant marine and offshore vessels in addition to platforms and rigs. The company's new K-Master aft bridge workstation is a complete and independent operating station for Offshore Service Vessels (OSV) that meets strict ergonomic considerations, whilst demonstrating Kongsberg Maritime's excellence in the field of navigation, maneuvering and automation. It was designed in conjunction with Norwegian industrial design company, Hareide Designmill and combines a strong industrial design ethic and an innovative user interface to create a brand new and groundbreaking Offshore Service Vessel workplace.
"Those who operate OSVs have an increasing number of instruments to consider, while the demands for safety and efficiency are increasing. Device errors or human errors can result in vessel damage, human injuries, and pollution or in the worst case, loss of life," continues Hukkelås. "The goal with K-Master was to change the focus away from boxes, systems and equipment to information and operation. The time limits have been short, but we have cooperated closely with the designers and found solutions that we knew would function onboard."
The Norwegian Design Council is a national strategic body for design in Norway, whose aim is to spread knowledge about the use of design within business development and innovation, and to build bridges between designers, business and public functions.