Kongsberg Maritime's K-Gauge Custody Transfer System (CTS) has been awarded the Silver Q Mark Certificate by Samsung Heavy Industries for the second time.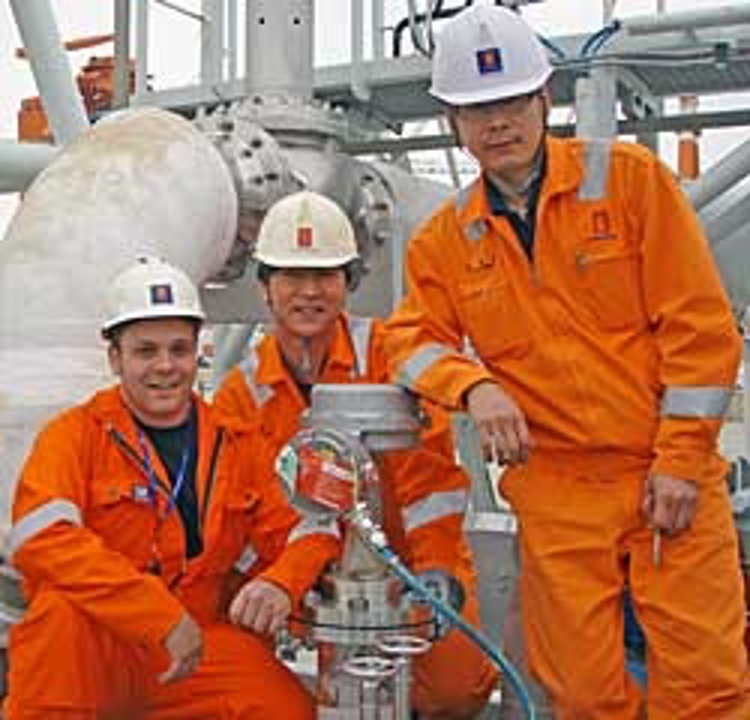 Since its introduction in 2002, the Samsung Q-Mark certificate has been awarded every year to a limited number of sub-suppliers who deliver the very best quality performance and meet all requirements according to SHI quality standards. The certificate is valid for three years.
The K-Gauge CTS was awarded the Silver Q-Mark for the first time in 2007. "We are very proud to again be assigned this quality award from Samsung," says sales manager for Asia in Kongsberg Maritime, Oddbjørn Årvik. "By renewing this certificate in 2010, Samsung acknowledges Kongsberg Maritime's dedication to supply unique products at a high quality standard. This certificate confirms the working processes and good co-operation between our departments in Norway and in Korea."
Custody Transfer System
Kongsberg Maritime is one of two companies in the world offering radar based CTS for the marine and offshore market. The product was introduced in 1999, and has since been ordered to 95 LNG carriers world wide.
K-Gauge CTS is a fiscal measuring system, including a certified calculation and reporting system for buying and selling liquefied gas. High accuracy and operational reliability are important criteria for this system. The Kongsberg K-Gauge CTS is a radar based tank level gauging application including a certified Custody Transfer System report generator for LNG (Liquefied Natural Gas) and LPG (Liquefied Petroleum Gas). The unique AutroCAL® concept offers a fully automatic on-line calibration and verification of the level measurements, applying a superior measuring accuracy.
The K-Gauge CTS is manufactured at Kongsberg Maritime's factory at Lade in Trondheim, Norway and all deliveries are tested and verified according to each vessels SPA (Sales and Purchase Agreement).