Company to Provide Littoral Battlespace Sensing Autonomous Undersea Vehicles.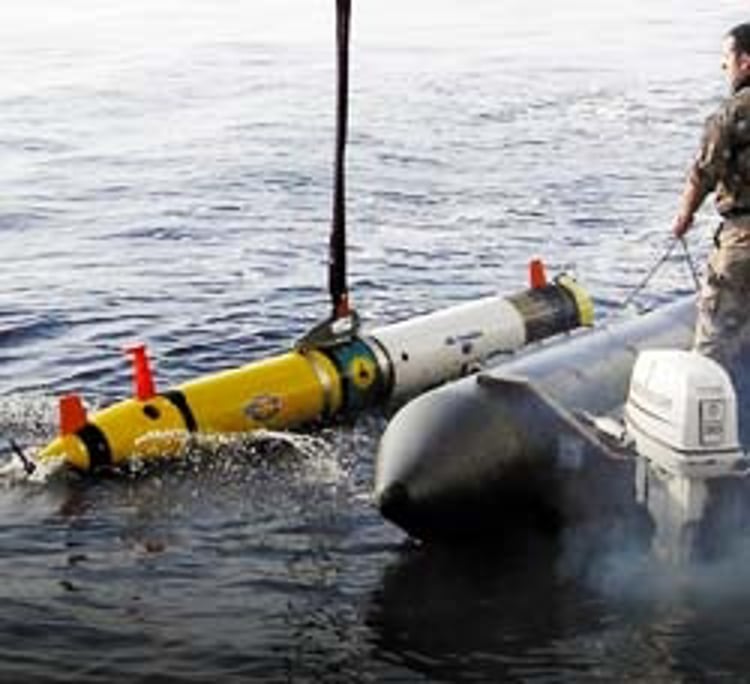 Hydroid, Inc., a subsidiary of Kongsberg Maritime, the leading manufacturer of Autonomous Underwater Vehicles, announced today that it has been awarded an 8.4 million (USD) cost-plus-incentive fee contract from SPAWAR to provide Littoral Battlespace Sensing (LBS) Autonomous Undersea Vehicles (AUVs) and associated technologies.
The ultimate end user is the Naval Oceanographic Office (NAVOCEANO), who acquires and analyzes global ocean and littoral data and provides specialized and operationally significant products and services to all elements within the Department of Defense.
Hydroid will provide SPAWAR with REMUS 600 AUVs equipped with technologies for meteorological and oceanographic data collection, as well as technologies for processing and dissemination of these data. This technology will enable superior decision making based on information that is collected by a system of networked sensors and shared through a network of interoperable Naval and Joint networks information systems.
Hydroid's technology is capable of measuring a large variety of environmental parameters and will produce accurate and crucial environmental data that will play a critical role in support of worldwide Navy requirements.
"We're pleased to be playing such a significant role in support of the Navy's objectives to integrate autonomous technologies into the undersea domain" said Christopher von Alt, President and one of the co-founders of Hydroid. "This award strengthens our valued partnership with NAVOCEANO, and we look forward to working with them for years to come."
The solution is unique and demonstrates the power of public and private collaboration. The Office of Naval Research (ONR) funded the original development of the technology on which the award is based. Hydroid then leveraged ONR's investment by commercializing the technology and investing additional private funds to increase its reliability and manufacturability while reducing initial investment and operational costs. As a result, Hydroid is capable of providing the Navy with the advanced cost-effective solution it requires.
"We realized the power and potential of this technology when it was initially developed and it's now playing a role in some of our most critical operations," said Thomas Swean of ONR. "This innovative collaboration is a great example of the success that can result from the marriage of public and private funds."
The contract, being managed by SPAWAR San Diego, CA is a Cost Plus Incentive Fee and Firm Fixed Price competitive contract, with incentives, options, and a ceiling of approximately $77 Million (USD). The work will be performed at Hydroid's headquarters in Pocasset, MA, and the Engineering Development Model (EDM) phase is expected to be completed by March 2012. If all options are exercised, deliveries of LBS-AUVs will continue through 2017.
Hydroid's REMUS AUVs are modular and may be fitted with a large number of different types of sensors and have been used to aid in hydrographic surveys, harbor security operations, debris field mapping, scientific sampling and mapping, as well as many basic and applied research programs funded by ONR, DARPA and the British Ministry of Defense. With over 200 vehicles in the field, Hydroid is currently the AUV market leader with systems in use by thirteen NATO and other navies around the world.