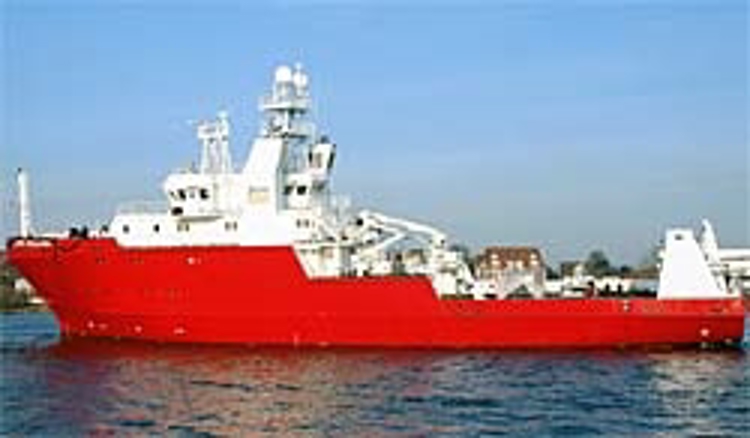 Fugro's new survey vessel the "Fugro Searcher" will be equipped with a Full Picture suite of KONGSBERG Subsea Acoustic products. Commissioning of the following products will take place onboard the vessel later this year:
HiPAP 500 - High Precision Acoustic Positioning and underwater navigation system (now available as the newer HiPAP 501).
EM 302 - 0.5x1 degree deep water multibeam echosounder system.
SBP 300 - 6 degree multibeam sub-bottom profiler.
EM 3002 - Shallow water multibeam echosounder system (now available as the newer EM 2040).
EA 600 - Triple frequency single beam echo sounder system.
MRU 5 - Motion reference unit.
The vessel design will permit simultaneous analogue and digital survey operations and AUV operations. Geotechnical and ROVSV duties can also be undertaken. Diesel electric drive, specially designed hull form, resilient engine mounts and rudder propellers will maximise station keeping and navigational control while ensuring acoustically quiet running at survey speeds. The Fugro Searcher will be operated by Fugro Survey Limited of Aberdeen.