DEME Group's dynamically positioned fall-pipe rock dumper 'Flintstone' which is scheduled for commissioning in early 2011, will include advanced dual HiPAP 500, HAIN Subsea system and DP from Kongsberg Maritime.
Flintstone will be operated by Breda based Tideway BV, the offshore specialist company within DEME group. The vessel has a load weight of 19,000 ton and is specially designed for creating high precision structures on the sea bed, using rock and gravel in bulk, etc. Typically, the structures are rock capping and bedding on top of or underneath an oil / gas pipeline; rock tables for crossing pipelines and gravel layers for wind turbine foundations etc. The vessel features two large rock bunkers on the main deck. In the centre of each rock bunker is a large Liebherr excavator, which discharges into a hopper fitted starboard of the rock dumper. The bulk of each rock bunker is transported to the central hopper by a longitudinal conveyor belt. Subsequently a 2000ton/h belt conveys the rock across the beam to the fall pipe. The ID 700 fall pipe hangs in the middle of a moonpool and the rock material falls through this pipe to the seabed. Accurate positioning of the fall pipe mouth is handled by an ROV.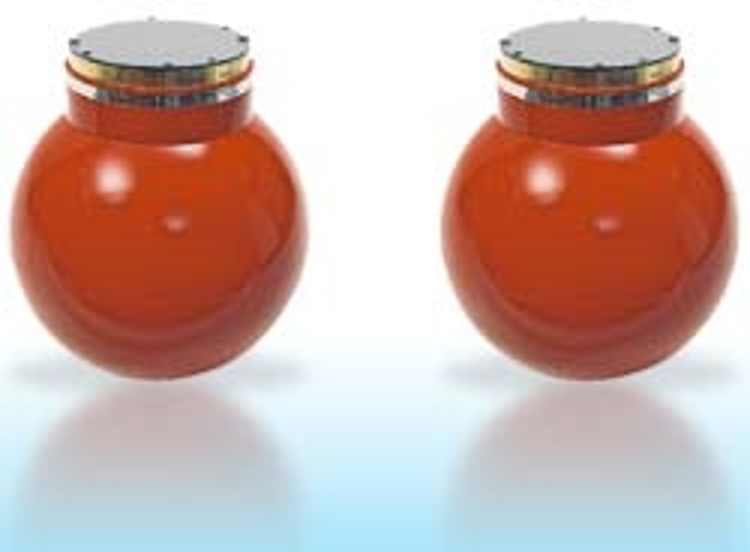 Huisman designs and builds the new Stone Dumping Unit. This is a tower like construction mounted over the moonpool, which allows the swift build-up and retrieval of the fall pipe, even in rough seas. Rock bulk production through the fall pipe is controlled by means of the rock handling system.
The comparatively high DP capability of the all electric propulsion based on 6 thrusters will enable Flintstone to track a pipeline with great accuracy and fast update rate at all times, something which supports the quality of the subsea structures being built.
The use of two Kongsberg HiPAP 500 transducers increases the electrical and acoustic redundancy, and also increases the accuracy, as it opens for redundant measurement with position estimation based on two independent measurements and a quality control. The dual system uses both transducers to measure the position of one single target transponder by separately controlling the beam forming and phase measurement for each system in parallel.
HAIN Subsea combines the acoustic measurements from the Dual HiPAP 500 and the readings from the sensors onboard the ROV in an optimum way. The navigation equations update the ROV position, velocity, heading and attitude almost continuously based on the readings from the Inertial Measurement Unit. The advanced Kalman filter corrects these values when new acoustic positions and readings from the other ROV sensors are available. This will result in improved position accuracy and update rate compared to the acoustic measurements.