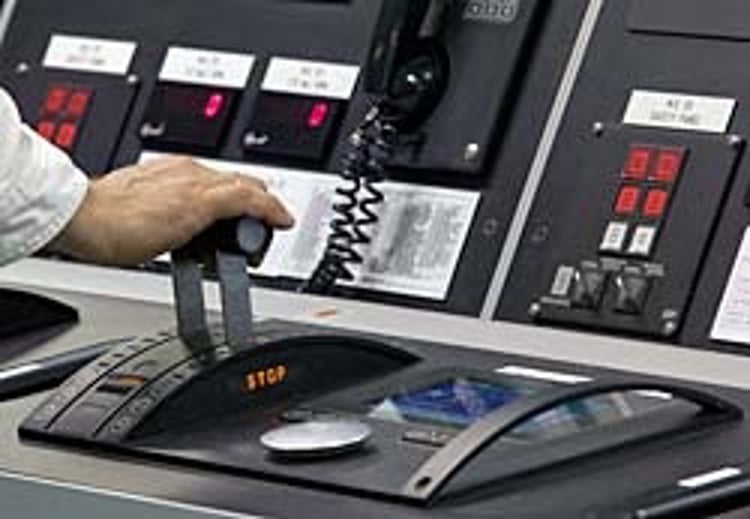 Kongsberg Maritime announces the sale of its AutoChief C20© propulsion control system number 2000.
The system was sold to a Chinese ship-owner and will be installed in Dalian China on a container ship on a MAN B&W 7S80MC engine built in Korea.
Kongsberg Maritime started producing AutoChief 1 in 1967, so AutoChief C20© which came into production in 2004, is based on knowledge gained through more than 40 years of experience. The first AutoChief-C20© was installed and commissioned during the autumn of 2004 at the engine manufacturer Hyundai-Man B&W in Korea.
"We are very pleased to have sold so many AutoChief C20© systems in only six years. With the predecessor AutoChief 4©, we reached almost 3000 systems, but that was over a period of ten years, so sales has expanded significantly," says Per Helge Hansen.
The system is designed for medium and low speed diesel engines fitted with fixed or variable pitch propellers, and has a modular architecture for various applications. The technology used, is built on the same base as Kongsberg Maritime's highly successful K-Chief 500 and 600 marine automation systems.