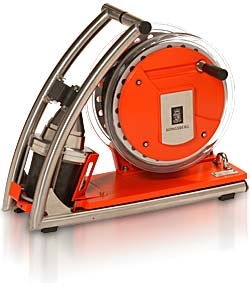 Kongsberg Maritime has sold its 100th Acoustic Control System (ACS) since the system came into production in the early 80's.
The type approved ACS is designed for acoustic control of blow out preventor (BOP) and other subsea production units requiring a control system. Two major subsystems build up the system: The surface part and the subsea part depth rated to 4000 m. Each of these two subsystems has transceivers connected to acoustic transducers. The total system is designed based on the principle of full dual redundancy – "two of everything".
The subsea unit controls several different functions with readback, monitors analogue inputs and has additional functionality such as sequence control, auto shutdown etc. An advanced acoustic telemetry link provides a reliable communication in noisy and reverberant offshore environments. The system is available for both Emergency BOP Control and Surface BOP Control. The ACS system is delivered as low frequency (LF) or medium frequency (MF) systems.