The new multibeam echo sounder system, EM 2040, sets new standards in the shallow water and inspection survey markets.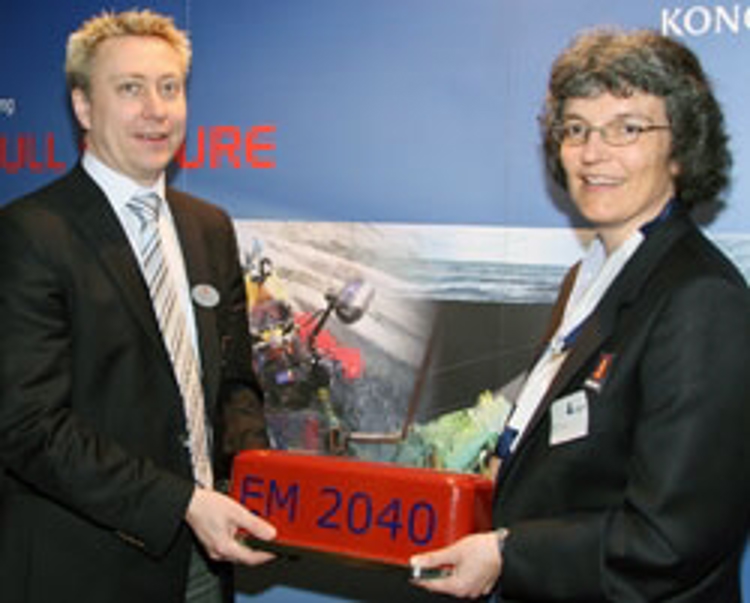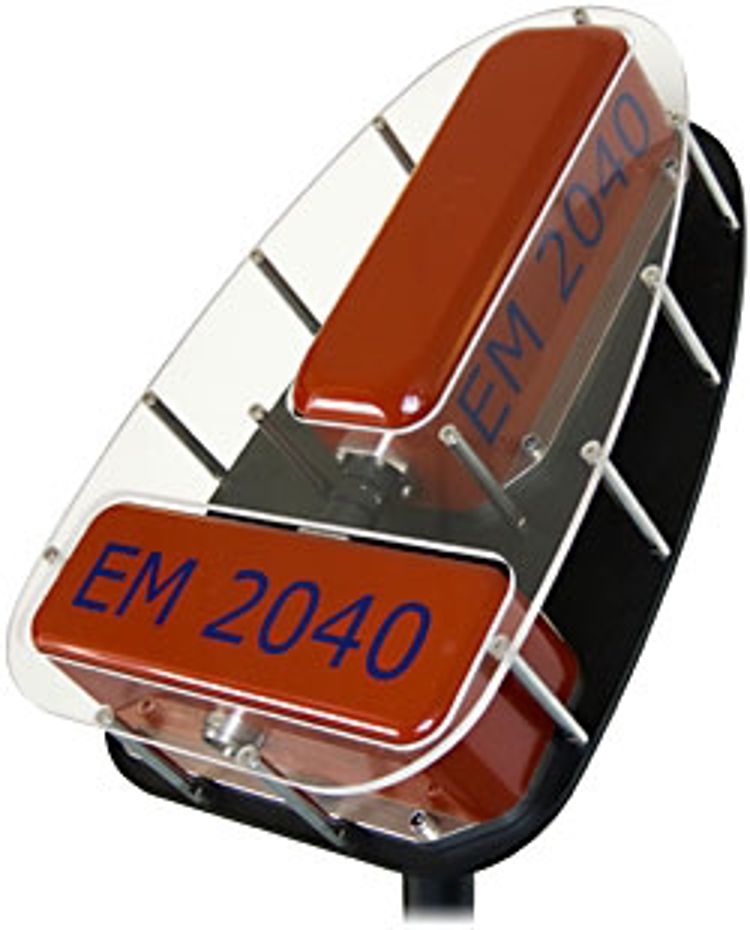 The EM 2040, which is the world's only true wide band high resolution multibeam was officially released at Kongsberg Maritime's FEMME 2009 user conference in Lisbon, 21st – 24th April 2009. The EM 2040 is designed to meet all requirements for shallow water mapping and survey inspection. This is achieved through exceptional resolution and performance, including the ability to fulfil required along track coverage at twice the survey speed.
Highly flexible
The EM 2040 is highly flexible and can be used for multiple applications: 400 kHz for very high resolution inspection, 300 kHz for near bottom survey and 200 kHz for deeper waters. It is a unique design, and Kongsberg Maritime has integrated several advanced functions, such as:
Dual swath per ping to allow twice the survey speed
FM chirp to achieve a much longer range capability
Complete roll, pitch and yaw stabilization
Nearfield focusing both during transmit and receive
Modular system with beamwidths of 0.4 x 1 and 0.7 x 0.7
True wideband
"The introduction of the EM 2040 multibeam will definitely set a new standard in the shallow water mapping and survey inspection market. It is the only true wideband multibeam in the market today, with multiple operation frequencies and a very high resolution and performance," comments Helge Uhlen Product Sales Manager Hydrography, Kongsberg Maritime. "It is a flexible solution and can be used across multiple applications. We believe that this new 'all in one multibeam' will be a market leader in the years to come."
The basic EM 2040 consists of four units, transmit transducer, receive transducer, processing unit and an operator workstation. The EM 2040 has a standard depth rating of 6000 m and is fully prepared for installation and operation on subsea vehicles such as AUVs and ROVs.
The EM 2040 fits well in Kongsberg Maritime's extensive product portfolio and enables the worlds leading multibeam manufacturer to offer a complete range of systems; from deep water survey with the EM 122 and EM 302, through medium water with EM 710, and now the EM 2040 for shallow water survey and inspection together with the GeoSwath Plus.