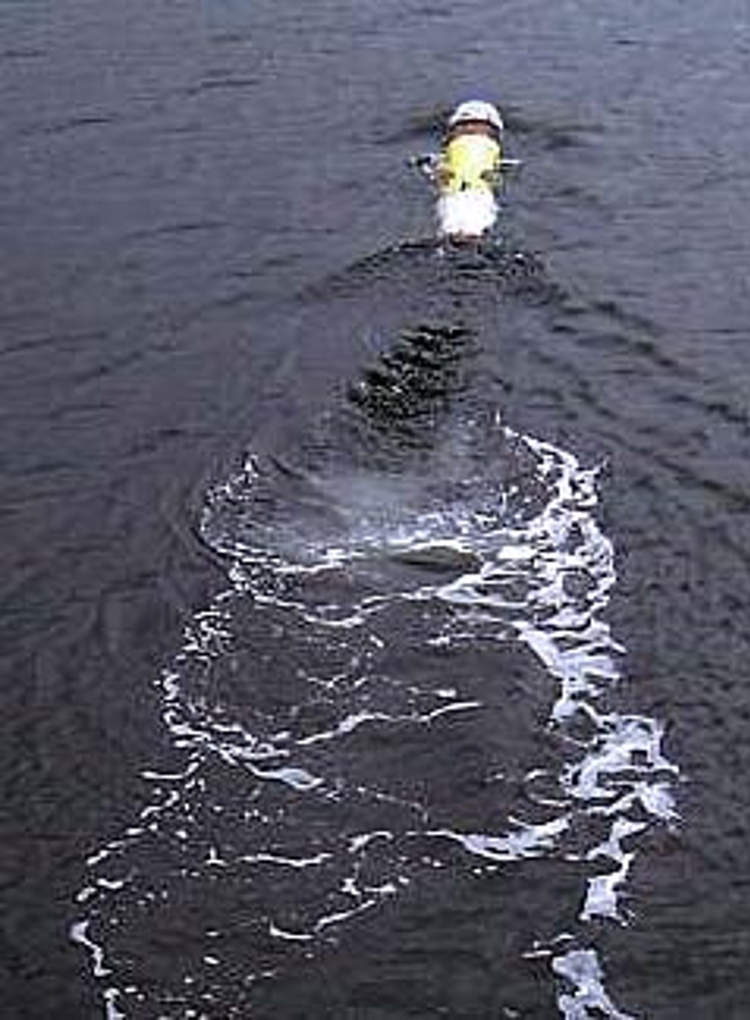 Hydroid, Inc. has received a contract from the The Netherlands Ministry of Defence to acquire three additional REMUS 100 Autonomous Underwater Vehicles (AUV) for the Royal Netherlands Navy (RNLN). The acquisition also includes upgrades to the RNLN's current fleet of two REMUS 100 AUVs with Marine Sonics' latest generation dual frequency 900/1800 kHz side scan sonars and Kearfott Inertial Navigation as well as training, spares and routine maintenance. The current REMUS 100 vehicles have been in operation with the RNLN since February 2005 and have provided a reliable and proven capability for underwater search and survey operations.
The Dive and EOD (Explosive Ordnance Disposal) unit of the RNLN uses the REMUS 100 AUV as a force multiplier in harbor security and very shallow water mine countermeasure operations. In addition, the vehicles are occasionally used to render assistance to local authorities when looking for drowning victims, criminal evidence etc.
"We are pleased that the Royal Netherlands Navy has decided to expand and update their fleet of REMUS 100 vehicles. As one of the leading NATO nations in the implementation of Autonomous Underwater Vehicles in Mine Countermeasure operations they have been able to provide a greatly enhanced organic capability utilising REMUS AUV's" commented Graham Lester - Director, Hydroid Europe.
Hydroid's REMUS AUVs can be fitted with a variety of sensors, sonars and other payloads and may be used in scientific and environmental sampling, mapping, search and survey, harbor security and mine countermeasure operations. Hydroid's AUVs are currently in use with several NATO and international navies.