New subsidiary to offer improved customer support in India and surrounding countries.
Joint venture between Kongsberg Maritime & Norinco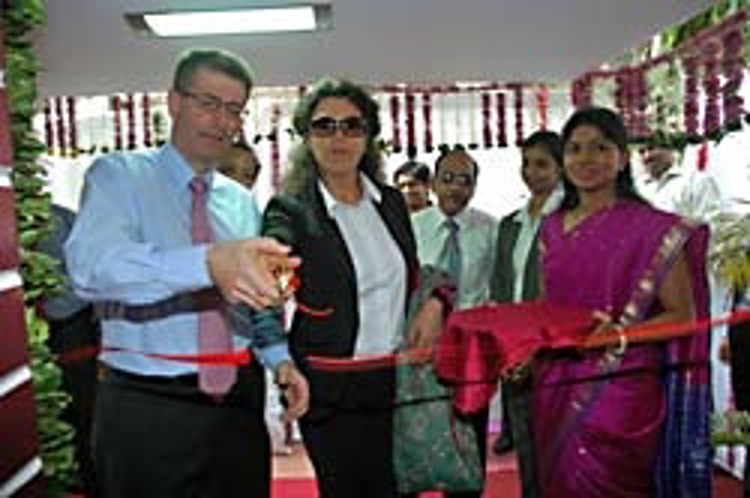 The official inauguration and new office opening of the joint venture between Kongsberg Maritime and Norinco, Kongsberg Maritime India Private Limited, took place in Mumbai on 2nd April 2009. The ceremony was attended by Guest of Honour H. E. the Ambassador of Norway, Ms. Ann Ollestad and the President of Kongsberg Maritime, Mr. Torfinn Kildal alongside numerous guests from Norway, Singapore and India.
Project engineering, installation, commissioning & after sales services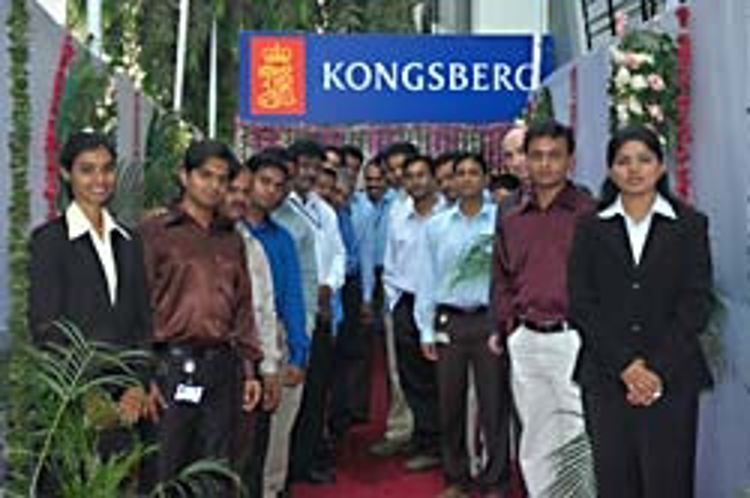 The new Kongsberg Maritime India office is situated in Navi Mumbai and is manned by skilled and experienced service engineers. This support focussed facility is capable of providing Project Engineering, Installation, Commissioning and After Sales Services for KONGSBERG products such as Dynamic Positioning systems, Automation/Vessel control systems, Integrated Navigation systems and Cargo & Sensor systems etc.
Intensive training program
Kongsberg Maritime India, of which Kongsberg Maritime is the majority shareholder, began operations on 1st September 2008 with the aim of providing enhanced customer support in India and neighbouring countries. To ensure the company's ability to support customers through product and application knowledge, its engineers have been engaged in an intensive training program, including K-Bridge Integrated Bridge System training in Korea, Integrated Control System, HMI, DP, Cargo handling training in Norway and extensive K-Chief automation system training.
Cost effective support
"We are fully aware that for every vessel owner and operator, time is money, so we are committed to providing our customers with real-time, 24/7, cost effective support," says Sreenivasan TN, General Manager, Customer Support, Kongsberg Maritime India. "With a potential service market today of around 13,000 vessels, we are delighted to be part of the huge Kongsberg Maritime family and the support and benefits that come with this ensures that morale of everyone at Kongsberg Maritime India is very high."
The 'lighting of the Lamp' at the new office opening was followed by a speech by the Honourable Ambassador of Norway, where she expressed her delight in the launching of new Norwegian business ventures in India. The occasion was celebrated by a grand reception at the Taj Mahal Hotel, Apollo Bunder, which was well attended by high-ranking officers and dignitaries in the shipping industry. During the reception, the Honourable Ambassador addressed the guests once more, which was followed by a speech by Mr. Torfinn Kildal highlighting the importance of Kongsberg Maritime India and its roll in future support to customers.
About Norinco
Prior to the formation of Kongsberg Maritime India, Norinco has been an agent for Kongsberg Maritime in India for several years, handling offshore and marine products. Since its establishment in 1942, it has become widely respected as a high quality representative of major Scandinavian marine equipment suppliers.
Rapid growth
Kongsberg Maritime India was formed with nine employees but a recruitment drive has seen this number grow to 23 since September 2008. The new subsidiary joins Kongsberg Maritime's well established existing offices in Mumbai; Kongsberg Process Simulation and GeoAcoustics, a wholly owned subsidiary offering sonar seabed survey equipment. Today, Kongsberg Maritime's total employee count in India is 90, which has grown rapidly from the two employees that established Kongsberg Process Simulation in 2006.
Lars Granbakken, Vice President, Offshore and Marine, Kongsberg Maritime has played a key role in the company's expansion in India: "There is a lot of offshore activity in India that we wish to take part in. In addition, we aim to further reinforce our market position within automation. The new office will mean a strengthening of our presence in the expanding Indian market enabling us to provide a more complete range of products, support and service to our clients," comments Granbakken.