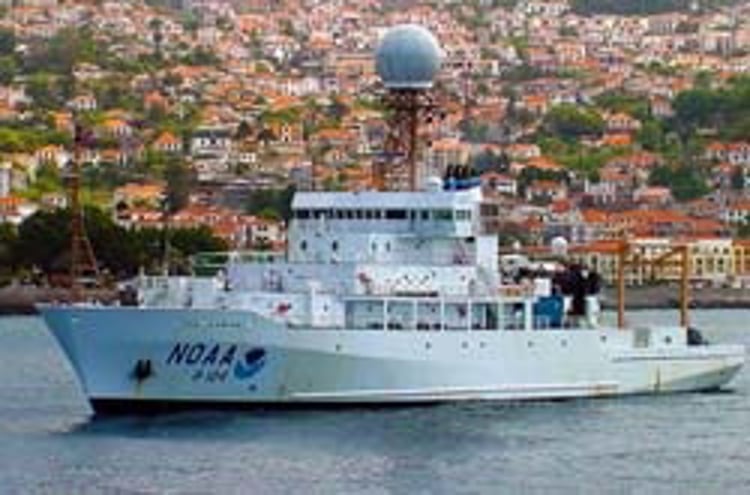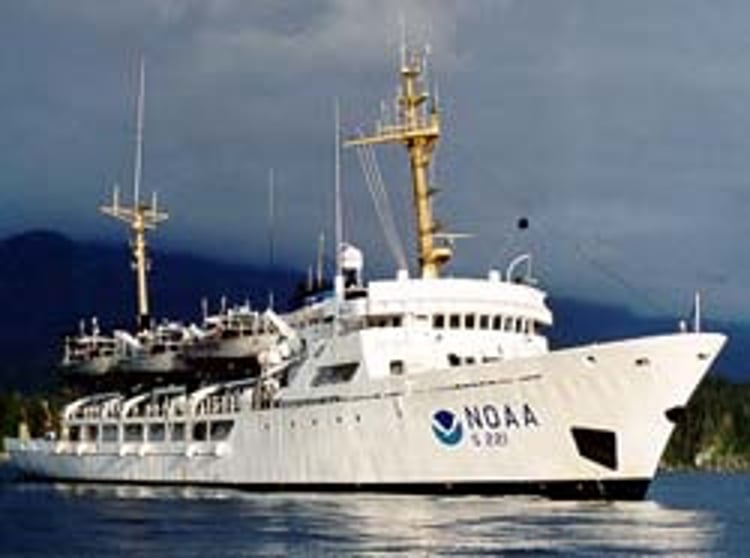 NOAA's ship Ronald H. Brown, a state-of-the-art oceanographic and atmospheric research platform, is the largest vessel in the NOAA fleet. With its highly advanced instruments and sensors, Ronald H. Brown travels worldwide supporting scientific studies to increase our understanding of the world's oceans and climate. From its home port of Charleston, South Carolina, Ronald H. Brown has sailed in the Pacific, Atlantic, and Indian Oceans. The ship was named to honor the late Secretary of Commerce, Ronald H. Brown, who was killed in a plane crash on April 3, 1996, while on a trade mission to Bosnia.
NOAA Ship Rainier is one of the most modern and productive hydrographic survey platforms of its type in the world. The ship is designed and outfitted for conducting coastal hydrographic surveys in support of NOAA's nautical charting program. The ship operates off the U.S. Pacific Coast, and in Alaskan coastal waters. Rainier is named for Mount Rainier in Washington state where Rainier is home-ported.
NOAA dates back to 1807, when the United States of America's first scientific agency, the Survey of the Coast, was established. NOAA uses cutting-edge research and high-tech instrumentation to provide reliable information from daily weather forecasts, severe storm warnings and climate monitoring to fisheries management, coastal restoration and supporting marine commerce. NOAA operates a wide assortment of hydrographic survey, oceanographic research, and fisheries research vessels, and the EM302 on the NOAA Ship OKEANOS EXPLORER is also fully operational.