Reliability, accuracy and durability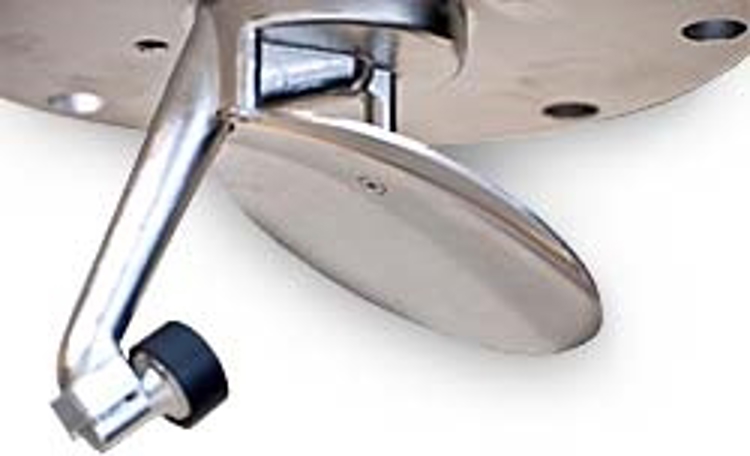 Kongsberg Maritime is presenting the updated K-Gauge system, with a new GL-300 Tank Monitoring solution. The new instrumentation in GL-300 is fully approved by all major classification societies, is lightweight and easy to install. It offers increased reliability, accuracy and durability over existing tank monitoring systems, which is made possible through a range of sophisticated new sensors designed by Kongsberg Maritime's in-house sensor technology unit.
"We have been developing radar tank gauging solutions for over twenty five years and have employed our technical expertise and application experience to develop our most accurate, reliable and durable solution to date," says Børge Håvard Jenssen, Project Manager for GL-300 development at Kongsberg Maritime. "We have had a pilot installation aboard an oil/chemical tanker since September 2008 and reports from the customer are that everything is working perfectly."
Reduced cabling and simplified installation
GL-300 is fully integrated with Kongsberg Maritime's class-leading K-Gauge tank management and K-Chief automation systems, sharing Operator Stations (OS) and I/O units for other cargo instrumentation. It is a modular solution based on a new, highly accurate Radar Tank Gauge, Cargo Temperature Unit and a Signal Processing Unit centrally located for each tank. Additionally, a pressure sensor is fully integrated in the Radar Tank Gauge to reduce cabling and simplify installation. The modular design enables simple design of custom solutions and supports easy maintenance and trouble-shooting.
The new Radar Tank Gauge draws its high-accuracy and durability from the proven offset parabolic antenna design, which is capable of withstanding the harsh tank environment and is very resistant to the problems caused by condensation and deposits from the cargo. The antenna radiates a high frequency narrow beam, which makes it easy to position in the tank. Kongsberg Maritime has delivered more than 4000 units of its previous generation with the same antenna design since 2005.
Applicable for most liquid cargo tankers
The new GL-300 tank monitoring solution is applicable for most liquid cargo tankers including oil and chemical, across the entire temperature range and is suitable for sockets with inner diameter 200 mm or larger (JIS flange). It is lightweight compared to other available solutions and has been designed to offer the easiest installation and maintenance on the market. Several unique design elements make this possible; from the inspection hatch on the GLA-300 Radar tank gauge to a focus on minimising cabling across the entire system.