K-Chief integrated engine and ice navigation simulators expand training centre portfolio.

Latest engine room simulator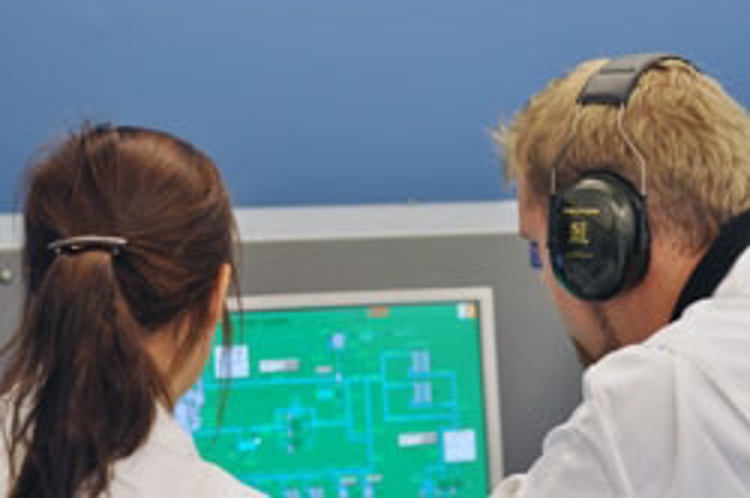 The Kalmar Maritime Academy, a well-established maritime training centre on Sweden's east coast took delivery of its latest Engine Room Simulator (ERS) from Kongsberg Maritime at the end of September 2009. This follows the development of simulators for the recently opened Transatlantic Ice Academy in Kalmar, as part of a joint venture between Kalmar and ship owner Transatlantic. Kongsberg Maritime has also delivered a number of new simulators based on sophisticated technologies introduced in the past 12 months to Kalmar.
Real ships equipment
The Kalmar Maritime Academy's expansion of its ERS portfolio includes the installation of a new DNV approved full-mission simulator based on Kongsberg Maritime's K-Chief 500 and AutoChief C20 automation solutions for real vessels. Both simulators installed at Kalmar are identical to the automation and control systems installed on hundreds of vessels around the world and run Kongsberg Maritime's leading Neptune ERS software to ensure like-for-like operation to the real-life systems. This provides students with the highest level of possible realism available in engine room simulation today.
"The possibility to train students on actual integrated automation systems has taken simulator training a huge step forward. Being in a position to offer training on real on-board systems, with all modern simulator functionalities will place students in an environment identical to what they will be in as officers, after graduation. This simulator gives Kalmar Maritime Academy a unique possibility to offer more realistic training to both existing students and shipping companies," says Jan Snøberg, Head of Kalmar Maritime Academy.
DNV Class A approved
The Academy's expansion of its ERS portfolio also included a new DNV Class A Neptune operational engine room simulator, comprising instructor station, engine control room console, main switchboard, and BigView software based interactive mimic panels. All units are configured with the innovative, recently introduced Neptune MultiTouch touch screen technology, which provides Kalmar Maritime Academy with a more flexible solution, as more simulation models can be loaded utilising the same hardware.
Cold climate ship handling
Additionally, the recently opened Ice Academy offers training and education to Transatlantic employees and external customers (including ice breaker officers for the Baltic Sea Ice breaking service on behalf of the Swedish Marine administration), with courses that cover theoretical and simulator exercises together with onboard practice. With support from Kongsberg Maritime's Polaris navigation simulator running specially developed Ice Navigation scenarios Kalmar is able to offer training on Cold climate ship handling, Arctic education for AHTS officers and crew, Arctic education for Icebreaker officer and crew, and DP operation in Arctic waters.
"With our experience and technology we are able to simulate specific scenarios and situations that will be faced on expeditions in an Arctic environment. This gives the opportunity to set up a whole operation before commencing work at sea," says Johan Rafstedt, Operation Manager at Transatlantic AB.