Kongsberg Maritimes training department recently introduced its new portable classroom for K-Chief 500 integrated automation system.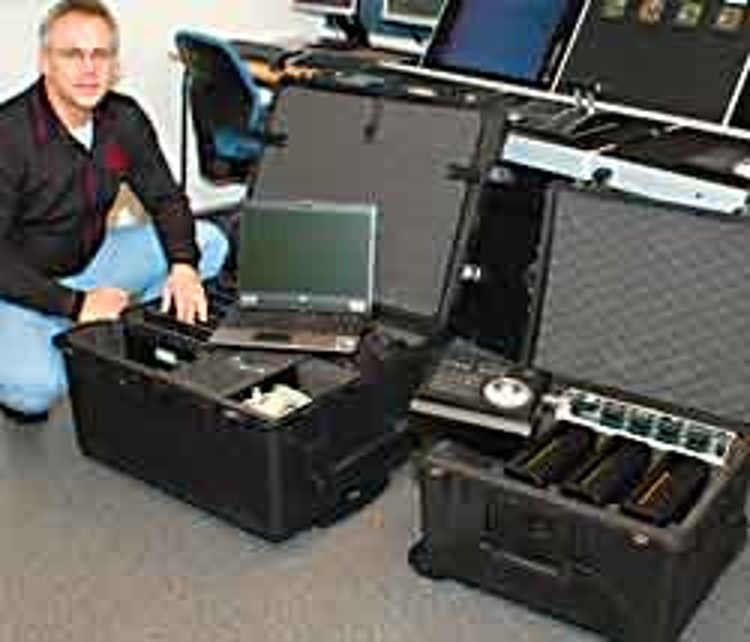 The new equipment will allow for greater variety in training environments and is also a qualified alternative to classroom training.
"The K-Chief portable classroom is stored in a robust Pelicase suitcase, which can be sent anywhere, from conference rooms to ships around the world. This gives the customer greater flexibility and is more cost efficient. Instead of the client sending their course participants to us, we can travel to them," said course instructor Frode Rønningen.
The portable classroom consists of eight operator stations which are connected as a K-Chief 500 network. They are also connected to a watch calling system and our Distributed Processing Units (DPUs), in order to simulate digital and analogue I/O signals.
Both operator and technical courses
The classroom is set up for both operator and technical courses. The first course will take place in Hamburg in week 12, and will last for three days consisting of one day of operator training and two days of technical training. Even though this portable course is a good alternative to classroom training, there are a few differences.
"In our stationary classrooms, we have access to more sophisticated equipment, like the fully operated PMS switchboard. We can also provide a tour of the production and test facilities as well as a visit to the customer support. The portable classroom does not substitute the 'in-house' training course 100% but is a very good alternative," states Rønningen.
A supplement
The training department has experienced strong growth during the past few years, and the portable classroom will be a supplement rather than a substitute to the existing offer. With this new development, the department hopes to increase its activity. Rønningen elaborates:
"In a difficult market we have to look at alternative methods of selling our product, and the portable classroom is one such method. In general, we hope to increase our course activity and also to increase course participants' confidence in using our systems. Today, most operators only use the basic functions. If we can teach them to use all features of the system, they might solve more problems themselves."