Bearing Wear Monitoring system fully integrated into Kongsberg Maritime AutoChief C20 automation system
For 120k dwt product tankers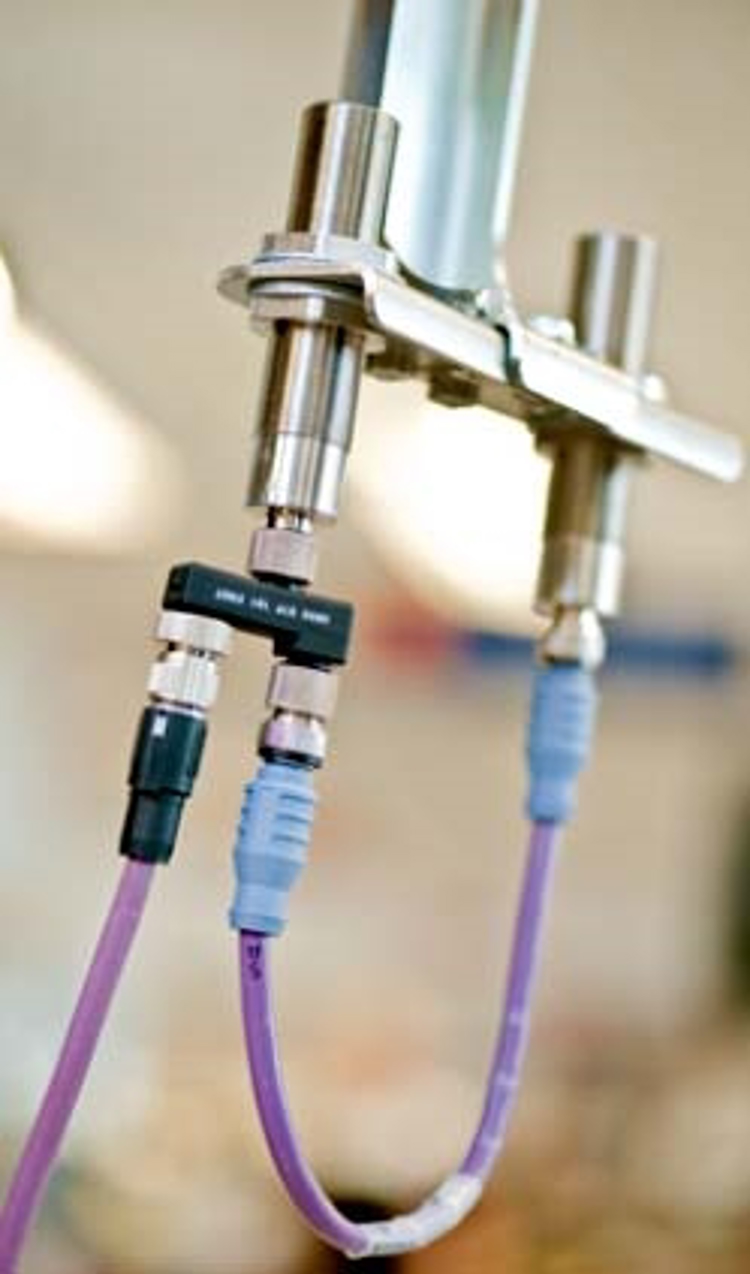 Kongsberg Maritime has been selected to supply its Bearing Wear Monitoring system for a series of eight advanced 120k dwt product tankers presently under construction at Hyundai Samho Heavy Industries in Mokpo, South Korea for the Norwegian ship owner KGJS. Delivery of these sophisticated solutions is from May 2009 through 2010.
Monitors bearings in large two stroke diesel engines
The Bearing Wear Monitoring system is designed to monitor wear down of bearings in large two stroke diesel engines. It provides an early warning in the form of an alarm should any of the three crank-train bearings (crosshead, crank and main bearings) get unexpected wear problems during operation and thereby enable the crew to carry out preventative maintenance, avoid unscheduled maintenance, reduce off-hire and ultimately cost.
Standalone or integrated
The system may be delivered standalone or integrated into Kongsberg Maritime's K-Chief 500 marine automation and AutoChief C20 propulsion control automation systems. In the case of the Jebsen newbuildings, the BWM system is connected to the AutoChief C20 system via the common (CAN) network. The system uses the Bearing Wear Monitoring mimic to display wear and trending measurements.
Optimal engine overhaul intervals
The tankers will be powered by HHI MAN B&W 6S70ME-C M8 main engines, which are fully electronically controlled and monitored. The Bearing Wear Monitoring system will be installed by engine builder HHI-EMD in Korea. The Owners consider the Bearing Wear Monitoring system as logical step in order to introduce a proactive maintenance system and ensure optimal engine overhaul intervals.
The open architecture of the Bearing Wear Monitoring system provides the opportunity to add additional engine monitoring systems, such as bearing temperature and cylinder liner temperature.
In addition to using a reliable technical solution that can provide a reduction in maintenance costs and downtime aboard its eight newbuildings, Jebsen will also benefit from Kongsberg Maritime's extensive world wide service organisation, which will ensure the highest possible system availability regardless of where in the world the vessels are sailing.