Milestone multibeam contract with the U.S. Naval Oceanographic Office.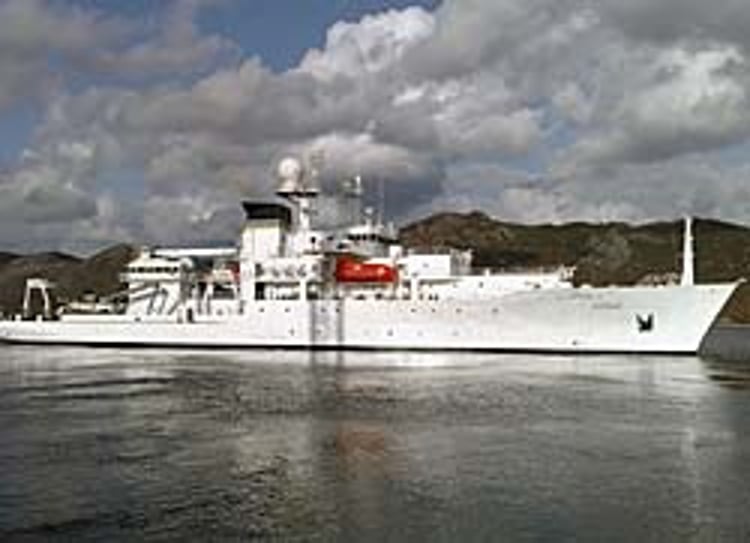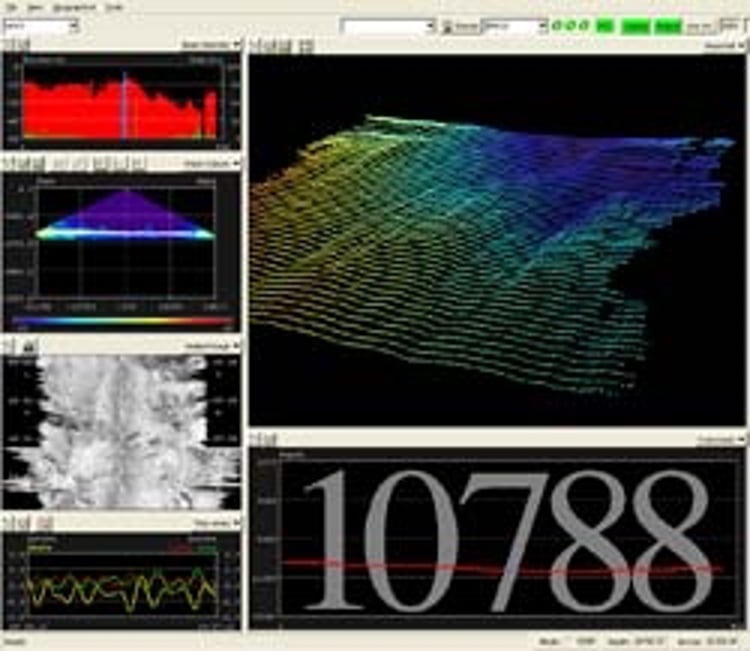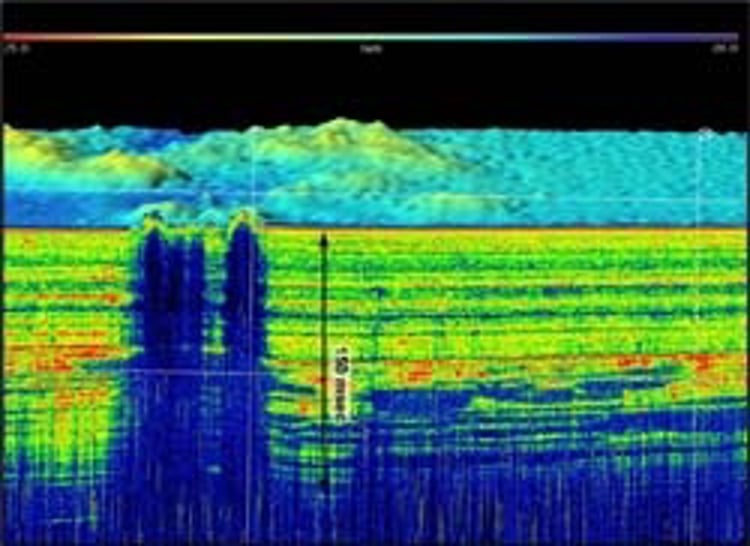 Kongsberg Maritime is proud to announce that its 100th deep water multibeam Echo Sounder system has been ordered and will be delivered in November 2009 to the U.S. Naval Oceanographic Office (NAVOCEANO). The contract, for delivery of a sophisticated EM 122 (1° x 1°) is part of the Multibeam Sonar System upgrade program for the U.S. Navy T-AGS 60 class survey vessels.
"We are delighted to have hit our 100th multibeam order," says Helge Uhlen, Product Sales Manager, Hydroacoustic dept., Kongsberg Maritime. "Kongsberg Maritime has been a supplier of Echo Sounders for more than 60 years. We introduced our first multibeam Echo Sounder in 1986 and have since been recognized as a dependable supplier of multibeam systems. All of our systems have quickly earned reputations for reliability and outstanding performance."
Kongsberg Maritime's first deep water system, the EM 12, which was first delivered in 1990, was based on the design experience gained with the successful initial model, the EM 100 (95 kHz). In 1993 a special 12 kHz version was delivered based on a US tender for the T-AGS 60 class vessel program and was named EM 121. The 3rd generation was introduced in 1995 with the EM 300, working at 30 kHz, which was followed in 1997 by a new 12 kHz system, named EM 120. In 2007 and 2008 the EM 300 and EM 120 were superseded with Kongsberg Maritime's 4th generation deep water multibeams, the EM 302 and EM 122.
Compared to the EM 120 the new EM 122 for NAVOCEANO has up to four times the resolution in terms of sounding density and over twice the number of detections per swath. The new technology also doubles the alongtrack sounding density through implementation of multi-ping with two swaths per ping to ensure a constant spacing of the swath alongtrack and 100% bottom coverage even with a 0.5° system. The latest generation also implements long FM chirps to ensure coverage of over 30 km. From customer acceptance tests it has been proven that the system can achieve swath coverage of more than 40 km under favorable conditions.
NAVOCEANO is located at Stennis Space Center near the Mississippi coast and is responsible for acquiring and analyzing global ocean and littoral data. NAVOCEANO's six unique T-AGS 60 class oceanographic survey ships were specifically designed and constructed to provide multipurpose oceanographic capabilities in coastal and deep-ocean areas, and already operate using Kongsberg Maritime hydrographic equipment.
Onboard, surveyors are equipped with the necessary tools that allow them to conduct operations concerning physical, chemical and biological oceanography; multidiscipline environmental investigations; ocean engineering and marine acoustics; marine geology and geophysics; and bathymetric, hydrographic, gravimetric and magnetometric surveying.