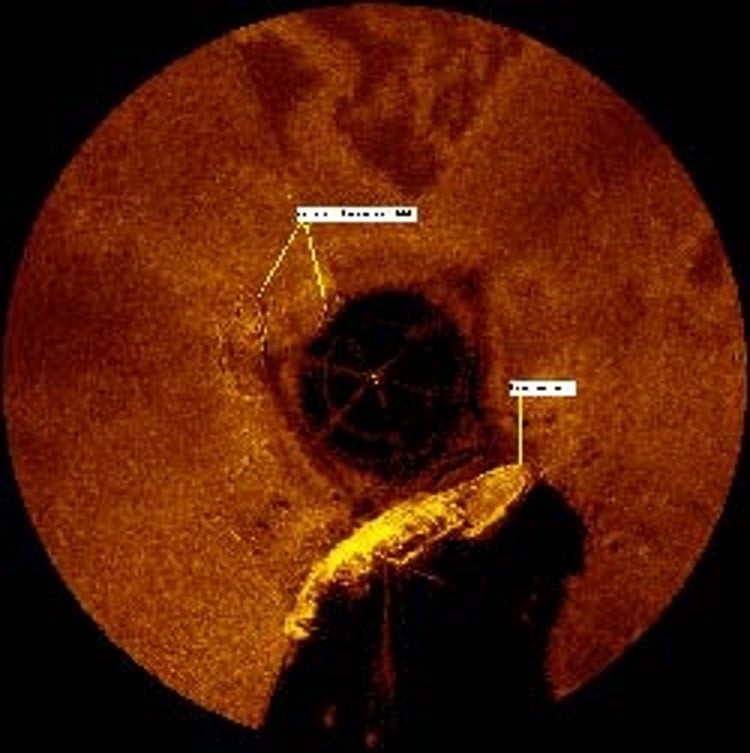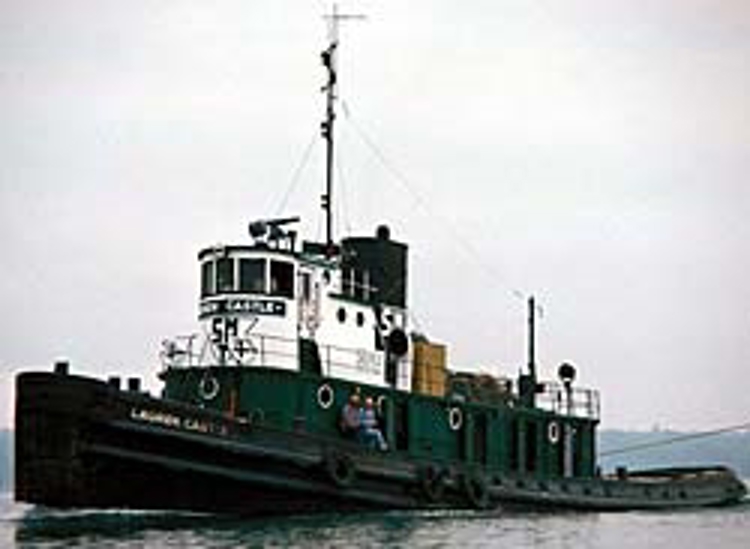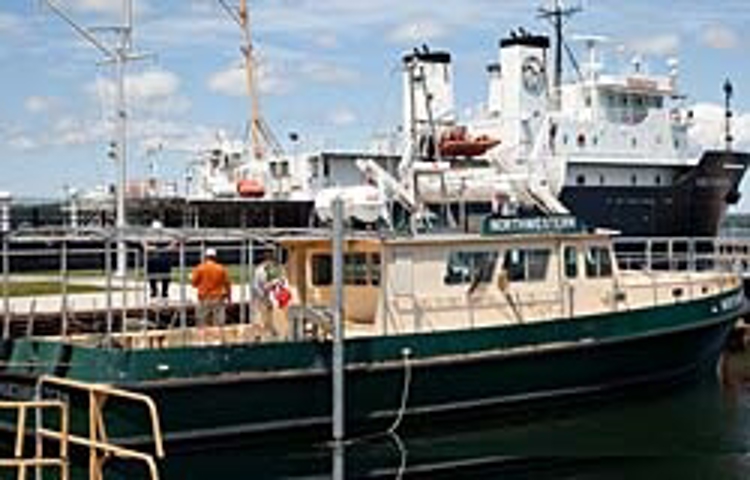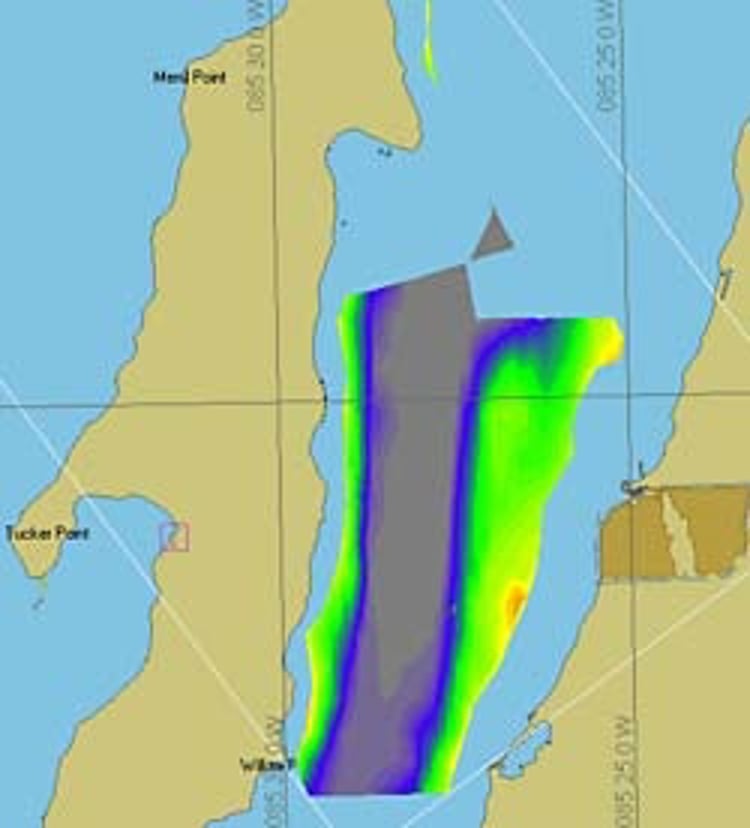 The endeavour has already pinpointed the location of the shipwreck Lauren Castle, which sank 5 November 1980 off Lee Point near Suttons Bay in water more than 400 feet deep. The Kongsberg EA 400 sonar records show a wreck consistent with photographs of the tug boat.
The survey equipment was loaned to Northwestern Michigan College by Kongsberg Underwater Technology, Inc. The Great Lakes Hydrographic Survey Project will provide key scientific information and facilitate technical competencies and educational opportunities for NMC students. The project will constitute a major portion of the curriculum of NMC's new Freshwater Studies degree, the first such Associate Degree program in the nation. Students will develop case studies and field projects based on the survey data.
A launching pad for knowledge
In addition, cadets in NMC's Great Lakes Maritime Academy will have the unique opportunity for hands-on training with the hydrographic survey technology. The data will be shared with governmental agencies like the National Oceanic and Atmospheric Administration. Potentially it could serve as a template project for a hydrographic survey of all five Great Lakes "The idea is that the information will be shared. What we want this to be is the launching pad for knowledge and appreciation for what this means for our waters" said Hans VanSumeren, Director of GLWSI.
VanSumeren said the equipment will collect imagery from the bottom of the bay to centimeter resolution. The data will be collected in a 1,000-foot swath from the moving NORTHWESTERN. "Basically it's a motion picture of the bottom. That's the kind of resolution we'll get," VanSumeren said, adding that the technology will provide much more accurate depth measurements than currently exists. "The technology has advanced so much that we probably don't know the true depths of our lake in certain positions," he said.
Advanced hydrographic surveys
Assisted by Michigan Sea Grant, NMC is conducting advanced hydrographic surveys of both east and west arms of Grand Traverse Bay and northern Lake Michigan this summer and again in 2010. The first phase of underwater research is being conducted with single beam and side-scan sonar equipment aboard the NMC Research Vessel NORTHWESTERN.
Since existing data dates to the 1920s, the survey project will provide important updated and expanded information with multiple applications, including environmental impact assessments, commercial navigation charts and supporting fisheries.
"The Great Lakes continue to be challenged by both natural and human-induced stressors, including the changing climate, continued introductions of non-native invasive species and lake level fluctuations," said VanSumeren. "These stressors have dramatically altered the Great Lakes ecosystem, our near shore waters and nearly all of our navigable waters and harbors, but existing data is outdated and does not accurately reflect how the ecosystem has changed."