New solution will improve viability of sub-ice AUV operations.
Kongsberg Maritime, the leading marine and offshore technology company behind the sophisticated HUGIN and REMUS (Hydroid) Autonomous Underwater Vehicles (AUV) has joined forces with Scottish communication technology company, WFS, to develop a unique wireless system for locating and communicating with AUVs in ice conditions.
Called TILACSys (Through Ice Location and Communication System), the project has received investment from the UK's Technology Strategy Board and the Research Council of Norway, and will run for 24 months with the objective to deliver a demonstrator system that will be the first of its kind in the world.
Large area mapping of under ice areas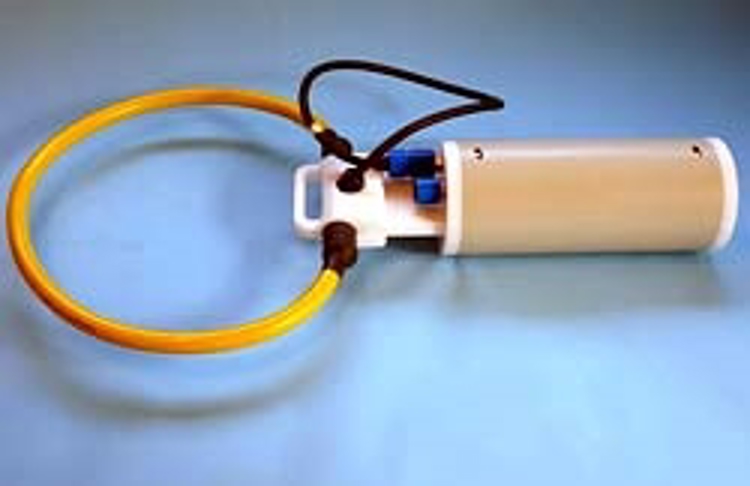 "Adapting our AUVs to extensive, large area mapping of under ice areas is a key strategy for us," explains Bjorn Jalving, Vice President of Kongsberg Maritime Subsea, AUV Department. "We are excited to be working with WFS to equip the HUGIN 1000 AUV with a through ice location and communication system. The reduced risk of loss of the vehicle will increase the use of AUVs and expand our knowledge of the virtually unexplored underwater arctic environment."
High quality and high resolution data
The use of Autonomous Underwater Vehicles (AUVs) is growing across the globe, due to their excellent mobility and flexibility, and capability of delivering high quality and high resolution data from the underwater environment. In Polar Regions AUVs offer the added advantage of being able to explore beneath the ice, but today, sub-ice AUV operations are seldom carried out because of the risk of losing the vehicle.
Reducing risk during under ice AUV operations
The TILACSys through ice communications system will enable a surface vessel, a helicopter or an unmanned aerial vehicle to locate and communicate with the AUV below the ice. The system is seen as a key component for reducing risk during under ice AUV operations, which have the potential to increase human knowledge about topography, oceanography, marine life and marine systems in arctic areas.
Iain Gray from the Technology Strategy Board said: "Taking broadband technology into these remote and otherwise inaccessible locations is a really exciting enterprise. We are pleased to have the opportunity to invest in such an innovative project."
Brendan Hyland, CEO of WFS, added: "This project supports Europe's position in the world as a technological and commercial leader in the field of marine engineering, offshore operations, and telecommunications. Furthermore, it is a great opportunity to put European research at the forefront of Arctic exploration. We are excited about the collaboration with Kongsberg Maritime, and the opportunity to deliver the world's first through-ice location and communication system onboard a world-class AUV platform."
About WFS
Wireless Fibre Systems Ltd (WFS) develops underwater electronic communications, sensing and navigation technology. WFS has filed over 50 patent applications in Europe and the US and its products are revolutionising subsea and underground communications for the Defence, Offshore and Environmental industries. WFS is privately owned with head offices in Scotland and offices in Belfast, Northern Ireland, Houston, Texas, and Washington D.C.