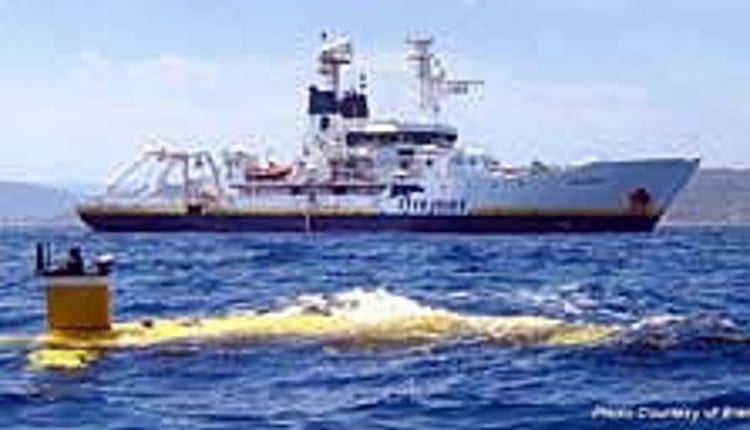 We are pleased to announce that we have been awarded the contract to supply the EM 2040 multibeam echo sounder to IFREMER - French Institute for Exploitation of the Sea for use on its AUV, 'ISE Explorer'.
"We decided on the EM 2040 due to its modular concept, which makes it easy to integrate with an AUV. Its multi frequency operation with real time motion compensation, water column data, 6000m depth rating and its general high acoustical performance gave us a good feeling that this was the right choice for IFREMER this time," said Chef de servide, Dr. Jan Opderbecke.
About the EM 2040
The EM 2040 multibeam echo sounder is the first system to bring all the advanced features of deep water multibeams to the near bottom sounding environment. The basic EM 2040 has four units, a transmit transducer, a receive transducer, a processing unit, and a workstation.