GeoAcoustics Ltd (Great Yarmouth, UK), a Kongsberg Maritime company, reports that four GeoSwath systems have been delivered to Rijkswaterstaat (RWS) in the Netherlands.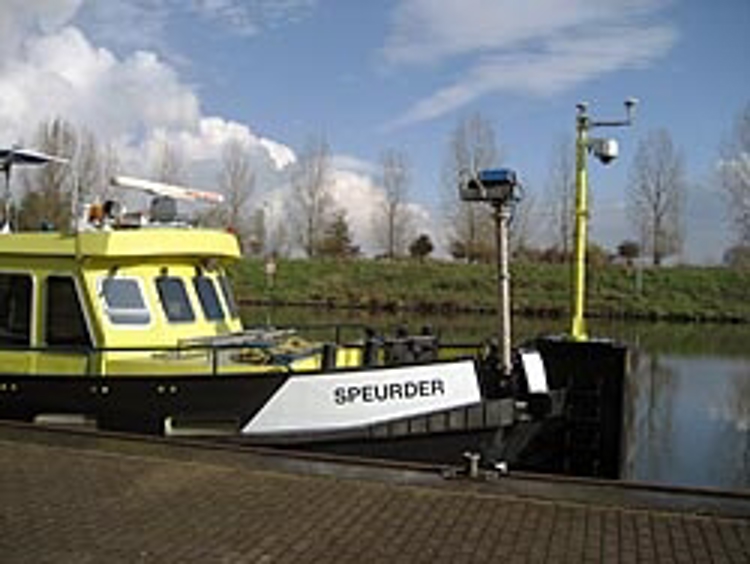 Rijkswaterstaat is the arm of the Dutch Ministry of Transportation and Water Management with responsibilities including the construction and maintenance of waterways and flood prevention. RWS chose the GeoSwath Plus interferometric multibeam due to its ability to provide very wide swath bathymetry and side scan from small survey vessels. It is particularly suitable for the shallow rivers, canals and seas in Holland.
Accurate survey results
All the GeoSwath Plus installations on RWS vessels are configured with the QINSy real time interface (from QPS BV, Zeist, The Netherlands) and are set up to provide highly accurate bathymetric mapping data along with co-registered side scan images. A requirement during system tests was that the survey results accurately matched previously acquired survey data, to within 7cm. The trials demonstrated the GeoSwath Plus data accuracy and repeatability.
Application
As of end February 2009 three RWS vessels were operational with GeoSwath Plus sonars: The S/V Speurder is being used in the south east corner of Holland to monitor the Maas river and local canals; The S/V Siege is deployed mainly in the Waddenzee (the shallow sea in the North of Holland) - its prime purpose is to survey and monitor the ferry shipping channel from the mainland to the islands, with an additional task of carrying out hydrographic surveys for various ports in the region; The S/V Markermeer is located in the Ijsselmeer and is tasked with monitoring the channels that provide access from the Rhine, Waal and Maas rivers. A fourth vessel will join the Seige in the Waddenzee this summer.
Rapid deployment
The GeoSwath Plus can rapidly be moved to a vessel of opportunity if required; for January 2009 the Spreuder's GeoSwath was deployed on a small shallow draft vessel to survey the Maas river when water levels were high due to melt water from the Alps.
About the GeoSwath Plus Sonar
The GeoSwath Plus sonar allows wide swath bathymetry and side scan data to be collected from small vessels of opportunity in water depths up to 200m beneath the transducers. The system was designed to meet the need for a wide swath system capable of high productivity surveys in very shallow waters, and can achieve swath widths over 12 times water depth. The GeoSwath Plus provides high accuracy, high resolution bathymetry (depth measurement accuracy exceeding the latest IHO specifications), and co-registered side-scan data. GeoSwath Plus versions are now also available for mounting on small ROVs and AUVs.