GeoAcoustics A Kongsberg Company recently trained a class of hydrographers using GeoSwath Plus for hydrographic data collection.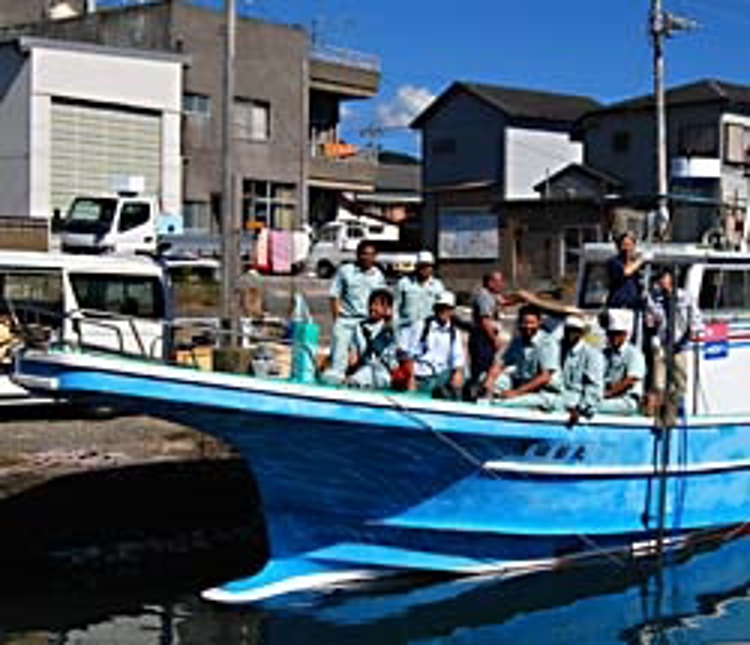 JICA, the Japan International Cooperation Agency, and JCG, Japan Coast Guard invited marine professionals from several developing countries to participate in a six month course to obtain the internationally accredited category B certification for Hydrographic Survey. The teaching program was provided by personnel from JCG. GeoAcoustics' local agent TOYO Corporation undertook the reliance from JCG and acted as an industry partner of the program and invited GeoAcoustics to give practical classes in hydrographic data collection and processing.
Six students from Indonesia, Kenya, Malaysia, Pakistan and Thailand took part in the five day session, which included class room teaching as well as practical training on board the Seishiroumaru, a fishing vessel acting as survey launch for the GeoSwath Plus system. This portable shallow water wide swath bathymetry system is the market leader in phase measuring bathymetric sonar technology. It simultaneously acquires bathymetry data with a swath width of up to 12 times the water depth and geo-referenced side scan data, making it a very productive tool for charting coastal and inland waters to IHO standards
About GeoAcoustics
GeoAcoustics A Kongsberg Company is a wholly owned subsidiary of Kongsberg Maritime. They are a leading manufacturer of sonar seabed survey equipment, including shallow water multibeam systems, side scan sonars and sub-bottom profilers. by Martin Gutowski GeoAcoustics A Kongsberg Company was founded in 1978 and has its headquarters in a modern, well-equipped factory in Great Yarmouth, UK. In the early 1980's the business was acquired by Ferranti, who at the time was a leading UK defense contractor. In 1991 the business was bought back from Ferranti by way of a management buyout, led by its original founder, before it was acquired in 2008 by Kongsberg Maritime.