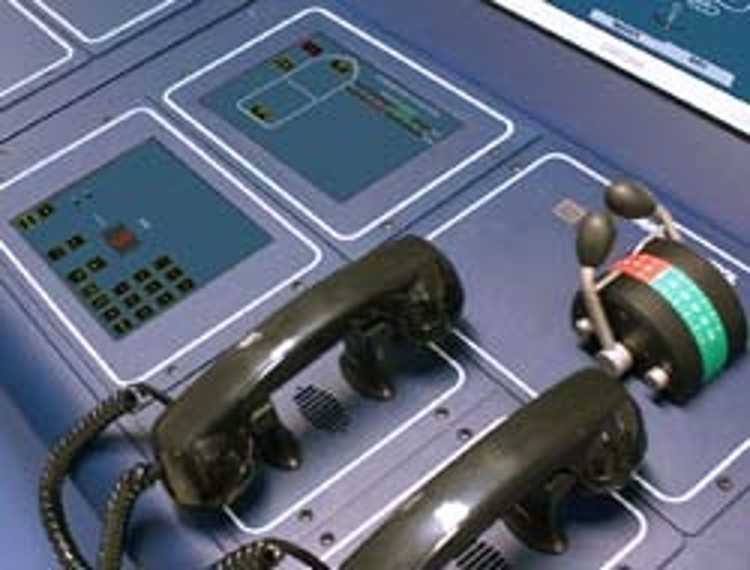 Utilising the latest in touch sensitive technology, Kongsberg Maritime has developed the Multiflex Panel, a flexible touch-screen panel for its Polaris simulation systems that can be configured with different panel functions. This enables training institutes to offer a wider range of training on their Kongsberg Maritime Polaris full mission simulators whilst keeping costs down.
Over 70 different panel functions will be available from 1st July 2008, representing a major step forward in new cost-effective simulation training solutions from Kongsberg Maritime. The system has been designed as a replacement for hardware panels by replicating the same panels in a touch sensitive graphical format.
During an exercise, students can easily switch between different functions e.g. Doppler log and Echo sounder on the same panel. The instructors can choose between a wide range of panel functions to be made available to the students via the Multiflex Panels from the Instructor-PC or simply use pre-configured training scenarios for a specific ship class, which will automatically present the panels required."Our new Multiflex Panels will provide our customers with enhanced flexibility and enable them to re-configure their bridge instrument set-up to meet their own customer training requirements. This will provide them with much more flexibility in the training scenarios that they present on their full mission simulators as new scenarios do not require hardware to be swapped out," says Terje Heierstad, Product and Technology Manager of Kongsberg Maritime.