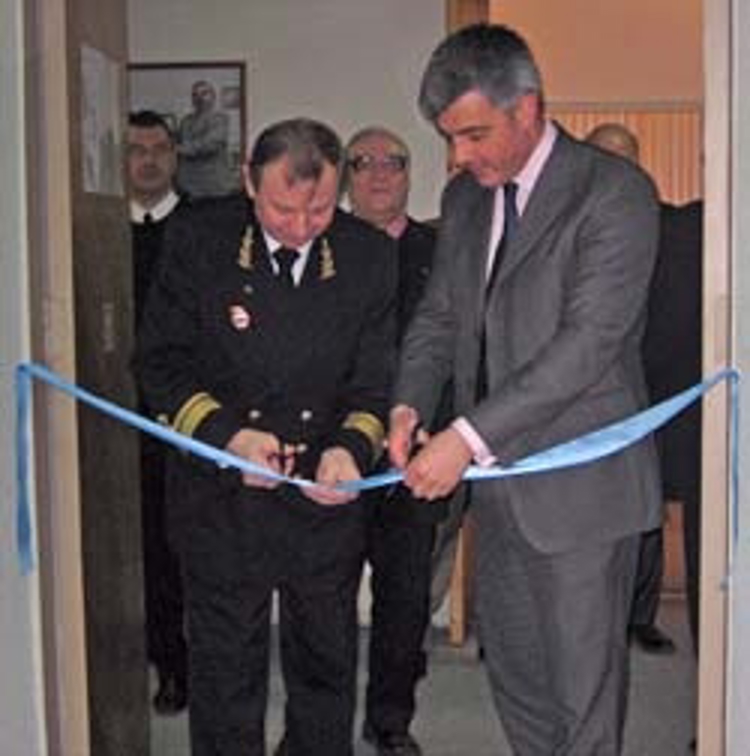 Makarov State Maritime Academy, St. Petersburg, Russia officially opened its new Kongsberg Maritime supplied Neptune LNG Simulator on 13th March 2008. The Simulator is reported to be the first and only one of its kind in the Russian Federation, and has attracted the attention of many international crewing and ship management companies, several of whom attended the opening.
Spherical and Membrane LNG tankers
The new Neptune LNG Simulator provides training facilities for cargo mates and marine engineers on both Spherical and Membrane LNG tankers and has been developed to provide focused training benefits for students and seafarers at all levels of experience. "The Simulator is going to be used for training of personnel for LNG tankers, both cadets' education and seafarers re-training," stated the Deputy Rector of the Academy, Professor Nikolay Alekseyev during the opening ceremony.
Makarov Academy's LNG Training Program Instructor Capt. Victor Shlyakhtinyuk said that he is very impressed by the simulator training abilities, which include routine cargo operations as well as auxiliary systems and emergency operations. Individual training, group training and team training can be conducted both under instructor supervision, and without.
Automatic performance assessment
The advanced Neptune instructor software utilises a user friendly interface to ensure that the instructor has full control of the exercises and the information that is presented to trainees. It provides pre-programmed training scenarios, E-coach automatic messaging for trainees and automatic performance assessment. Additionally, all training sessions are recorded and can be replayed for debriefing afterwards.
"It is critical that LNG shipping companies employ crew and engineers with the right training to ensure the safe handling of a very dangerous cargo and with the LNG transport market continuing to expand in Russia the first LNG simulator has definitely come at the right time. It was great to see so many international shipping companies attending the opening and we are confident that our solution will help the Makarov Academy to serve the Russian shipping community even better," comments Dr. Andrey Kozhevnikov, Product Consultant for Kongsberg Maritime in Russia.