Engine Room and Cargo Handling Simulators approved to the highest level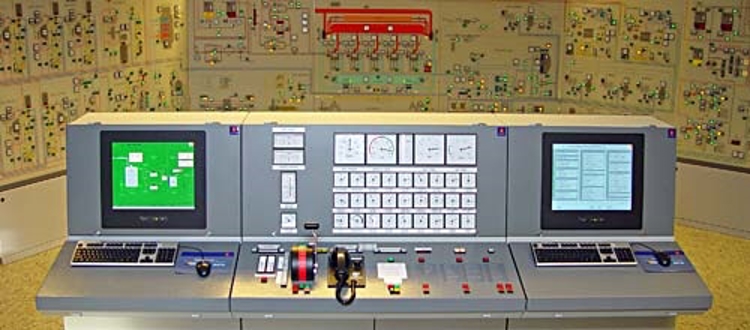 A total of 26 Kongsberg Maritime Neptune Engine Room Simulators (ERS) and Cargo Handling Simulators (CHS) have received new Det Norske Veritas (DNV) Statement of Compliance in January 2008, according to new standards laid out in DNV Class A – Standard for Certification of Maritime Simulators No. 2.14 October 2007, which is based on the requirements of STCW Convention, Regulation I/12.
The purpose of the approval is to ensure that the simulations provided by the simulators include an appropriate level of physical and behavioural realism in accordance with recognised training and assessment objectives.
Kongsberg Maritime is the first
Kongsberg Maritime is the first maritime simulation supplier to be certified to this level, reflecting the company's position as a technology leader in the field of ERS and CHS. The new Approvals, which are valid through 21. January 2013, were awarded to Kongsberg Maritime's Neptune Simulators, with 18 ERS and 8 CHS achieving the stringent new Performance standards that were introduced in October 2007.
"Kongsberg Maritime continuously develops and improves its simulator products to meet and exceed certification requirements and market demands. Our development program and close links with DNV ensure we maintain our leadership in supplying the best in maritime simulation products and being first and foremost to receive these Approvals," comments Harald Kluken, Neptune Product Manager, Kongsberg Maritime.
Exceeds required standards
Kongsberg Maritime has been supplying its Neptune ERS and CHS to training organisations around the world for 30 years. The company prides itself on its ability to exceed the required standards and boasts a wealth of Approvals across its entire simulator product family. Neptune has become an extremely popular ERS and CHS solution, thanks to its high fidelity simulation and flexibility derived from the sheer number of models available and the various ways in which it can be deployed, such as desktop, web-enabled or full mission configurations.
"This latest Approval is vital as it ensures that our products offer only the highest levels of performance, which is something that the maritime training institutes that use Neptune ERS and CHS have to offer their customers and students to ensure the best possible training experience," concludes Harald Kluken.
DNV Approvals
The new DNV Approvals are for the following simulators:
Engine Room Simulators
Neptune ERS MAN B&W 5L90MC VLCC-L11-III
Neptune ERS MAN B&W 5L90MC VLCC-L11-IV
Neptune ERS MAN B&W 5L90MC VLCC-L11-V
Neptune ERS Sulzer 12RTA84-Container-L11-II
Neptune ERS Sulzer 12RTA84-Container-L11-III
Neptune ERS MaK-8M453C-Corvette-M11
Neptune ERS MaK-8M32C-Trawler
Neptune ERS MaK-6M453-M22-River
Neptune ERS Pielstick-10PC4 M22-Ferry
Neptune ERS Pielstick-10PC4 M22-Container Vessel
Neptune ERS Pielstick-PC4-M22-IV-Auxillary Oil Tanker
Neptune ERS Pielstick-6PC20-M21-Multi Purpose Vessel
Neptune ERS Diesel Electric-AC-AC-Cruise Vessel- DE22-III
Neptune ERS ASP25-VLCC-SP11
Neptune ERS Steam Propulsion Dual Fuel
Neptune ERS MTU-V12-Waterjet-H22
Neptune ERS GE-LM2500-30-Gas Turbine
Neptune ERS CODOG-MTU-LM2500-CO2"-Frigate
Cargo Handling Simulators
Neptune CHS CC Chemical Carrier
Neptune CHS PrC Product Carrier
Neptune CHS VLCC Very Large Crude Carrier-DH
Neptune CHS VLCC Very Large Crude Carrier-II
Neptune CHS LNG Liquefied Natural Gas Carrier-S
Neptune CHS LNG Liquefied Natural Gas Carrier-M
Neptune CHS LPG Liquefied Petroleum Gas Carrier
Neptune CHS VLCC Load Calculator (Class S-Standard)