Service Performance Analysis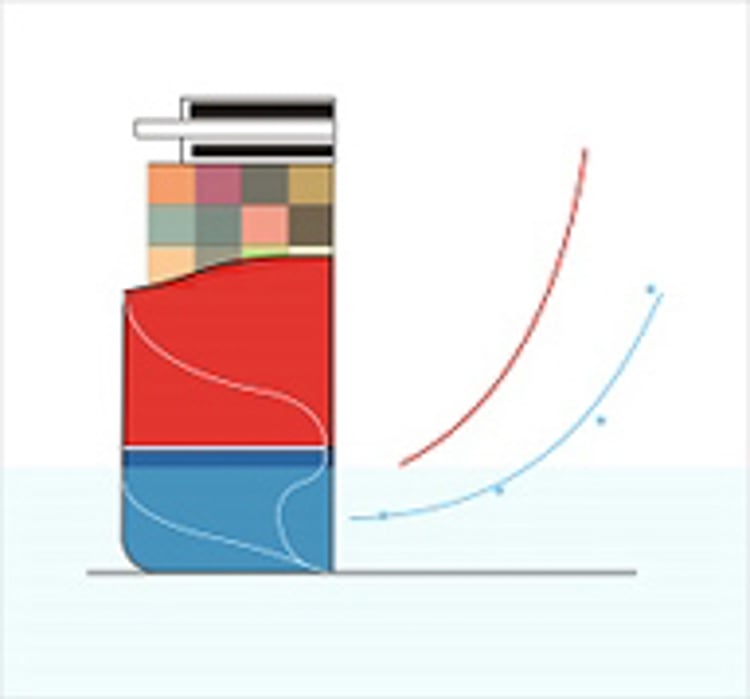 Kongsberg Maritime and a group of leading ship operators have teamed up with the Maritime Research Institute Netherlands, to form the SPA (Service Performance Analysis) joint industry project aimed at optimizing ships' fuel efficiency and therefore reducing fuel costs and emissions.
MARIN is coordinating the SPA joint industry project, which kicked off in 2006 after an earlier project, 'Sea Trial Analysis' or STA, laid some key foundations. SPA boasts some heavyweight partners, among them ship operators like Maersk, NYK, Hapag Lloyd, Stena, Wallenius, Wagenborg, UECC and Stolt-Nielsen, the DSME shipyard, suppliers like Kongsberg Maritime and classification societies Germanischer Lloyd, DNV, Bureau Veritas and Lloyd's Register.
Tools for optimizing fuel efficiency
At today's oil prices, fuel amounts to 50 per cent or more of the costs associated with ship operation. For ship operators, cost-cutting has become synonymous with cutting fuel consumption. It's not a futile endeavour, as the fuel consumed over the same voyage can vary by over 15 per cent, depending on a long list of factors. Ship design is the biggest factor in improving fuel efficiency but the SPA project has been started mainly to provide tools for optimizing fuel efficiency for existing ships. The focus of the project is new software that plots a ship's speed against the power applied to the propeller shaft, after accounting for a host of factors like draft, trim, shallow water, currents, wind, waves and more.
Instant feedback
"This will give crews instant feedback, meaning they can make immediate adjustments to improve fuel efficiency. They can also compare a given voyage with the same route on another day, or by another ship, and thereby find a best practice for fuel performance," says Henk van den Boom initiator of SPA.
Kongsberg Maritime is a partner in the joint industry project, contributing both its monitoring and display equipment, and its expertise. It is among a small handful of suppliers that, by providing systems for the project to turn data into crew-friendly displays, will incorporate the software into future product offerings.
Green Ship strategy
"The SPA joint industry project for improving fuel efficiency is a perfect example of our new Green Ship strategy that we announced at SMM this year," says Morten Hasås, Vice President Offshore and Marine, Kongsberg Maritime. "Our integrated systems play an important role in optimal ship operation, including improving fuel efficiency and reducing emissions, but projects such as this will help us to develop an even greener product portfolio that will not only help ship operators reduce fuel cost, but will also lessen the impact of shipping on the environment."