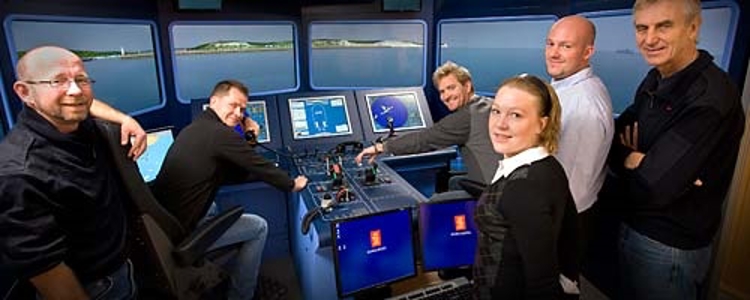 This simulator is very important to us because it helps improve our competence within search and rescue work, something which contributes to increased safety at sea, said General Manager at the Sea Rescue School, Jarl Berge Larsen.
Increased knowledge of search and rescue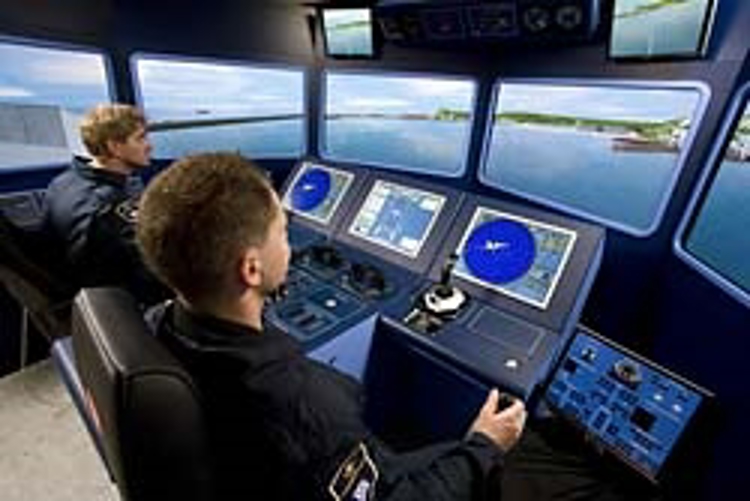 The sea rescue school was established in October last year with the purpose of improving courses for NSSR's own crew aiming to increase their competence within search and rescue. Simulated training is highly useful for this purpose and Kongsberg Maritime was the preferred supplier.
We chose Kongsberg Maritime both because of quality and price. In addition we've had a previous collaboration where KONGSBERG donated vessels for our Simrad fleet, said Larsen. He further emphasises the importance of this simulator when adapting courses for NSSR's own crew.
Most importantly, the simulator will enable us to create cases adapted to our needs. For instance, we can add factors such as extreme weather conditions in order to practice scenarios that are too dangerous to practice in real life. As a result, our crew will be better prepared for authentic situations, said Larsen.
The simulator is equipped with a cockpit bridge that replicates the high speed vessels that the NSSR already has at its disposal. Three new hydrodynamic models have also been produced enabling the simulators to realistically mimic NSSR's newest rescue boats. Even though NSSR's own personnel has the first priority on using the simulator, the school is also considering to offer courses for drivers of large, high-speed leisure boats. According to Larsen, this will only be possible when all of their employees have received the mandatory training.
Important delivery
According to sales engineer, Svein Holmøy, Kongsberg Maritime is very pleased to have been chosen as supplier for this project. We cover large markets world wide, but this delivery is very important to us. We know that NSSR has unique competence within its field and we need professional clients like this. The fact that we will have a school like this in our local area focusing on maritime safety and knowledge is highly favourable. We are happy that NSSR chose us, said Holmøy.
About NSSR
NSSR is a humanitarian organization, committed to saving lives and recovering property at sea, by maintaining rescue services along the Norwegian coast and neighbouring sea areas. They have 180 officers, 600-700 volunteers and 40 vessels connected to their operations. The NSSR also runs an information service and educational program designed to improve safety for boaters.