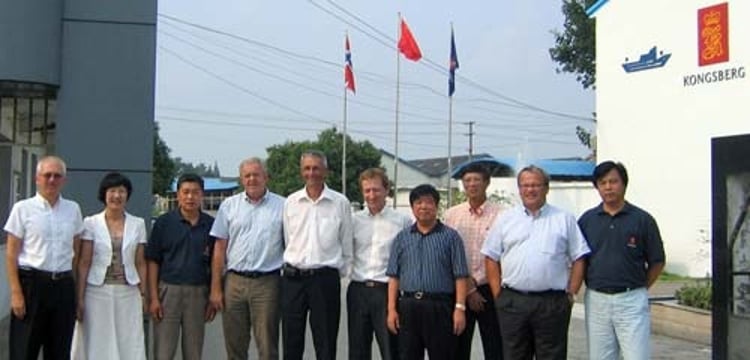 Kongsberg Maritime has further strengthened its market position in the Asian region by forming a new joint venture with the Chinese company Zhenjiang Marine Electrical Appliances. The new company, Kongsberg Maritime China Zhenjiang Ltd., is focused on the delivery of electrical control & distribution units to the marine industry.
Commercial and naval ships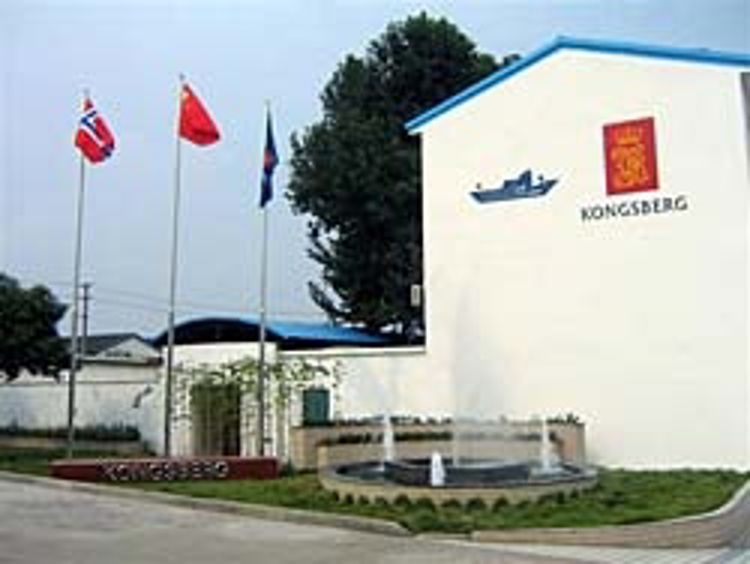 Zhenjiang Marine Electrical Appliances has long traditions in the Chinese marine market, specialising in electrical equipment for commercial and naval ships, such as low-voltage switchboards, bridge consoles, multiform control cabinets, dry transformers and battery charger/UPS power devices. In addition, the company supplies navigation-aid apparatus such as navigation light/signal light controller, whistle controller, emergency telegraph and combined audio/light alarm systems.
Zhenjiang Marine Electrical Appliances' product range will constitute a valuable addition to Kongsberg Maritime's existing portfolio, providing an entry into new areas of the Chinese market through the possibility of delivering more complete packages of integrated systems.
Turn-key packages
"Due to its knowledge of the local market and the range of products on offer, Zhenjiang Marine Electrical Appliances often obtains contracts for total turn-key packages from local shipyards. These packages include switchboards, control consoles, alarm systems, monitoring and control systems, power management systems as well as starter cabinets/ transformers," commented Vice President of Offshore and Marine at Kongsberg Maritime, Mr. Morten Hasås.
"Kongsberg Maritime delivers many of these products, but until now, we have offered them as a sub-vendor through companies such as Zhenjiang Marine Electrical Appliances. With this new joint venture, the two companies will be able to supply total e-packages for shipyards, representing a major advantage for our customers," Continued Mr. Hasås.
Iincreased possibilities world wide
The major shareholder and President of Zhenjiang Marine Electrical Appliances, Mr. Wu expects that joining forces with Kongsberg Maritime will provide increased possibilities world wide.
"A joint venture with a world leading marine player like Kongsberg Maritime will give our products the global support they need in terms of increased sales activities, after sales and customer support. Although we have experienced an impressive growth in recent years, we expect an even stronger boost in our production volume as a result of this joint venture," said Mr. Wu.
Double the number of employees in China
As a world leader of dynamic positioning systems, process automation systems, automation and surveillance systems, Kongsberg Maritime is already present in China with offices in Shanghai, Dalian and Guangzhou. This joint venture will double the number of Kongsberg Maritime employees in China and is an important part of Kongsberg Maritime's strategy towards gaining a greater market share in Asia.
"With this joint venture we hope to raise our turnover and gain increased influence over products that will complement our existing business. A more complete product range will increase our ability to provide the full picture and meet customers' needs," said Mr. Hasås.