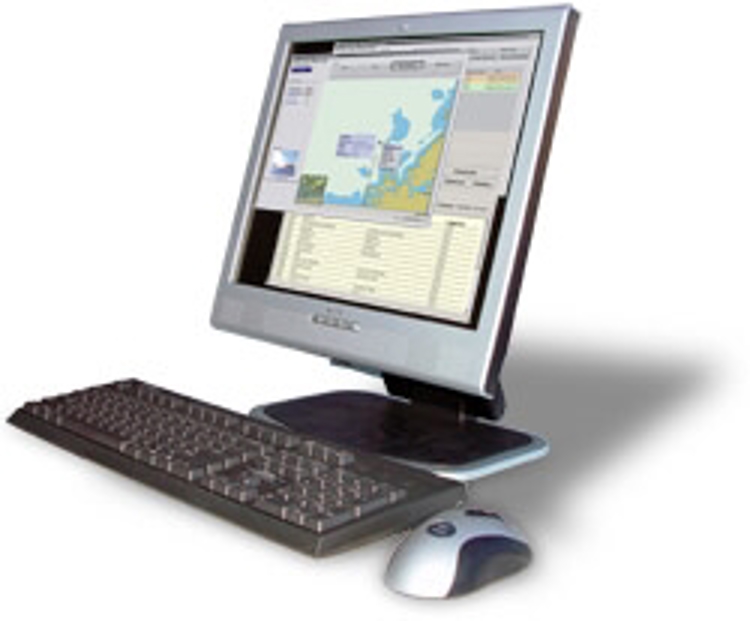 Kongsberg Maritime has taken an order to install its unique K-Log Electronic Logbook onboard the Petroleum Geo-Service (PGS) owned newbuild, Ramform Sovereign, which was christened at Aker Yards, Langsten on 11th March 2008. As the third generation Ramform vessel, Sovereign, who's first charter will be with StatoilHydro on the Norwegian Continental Shelf is being hailed as the most advanced seismic vessel today, and the technology onboard reflects this.
Reduce hours spent on logbook entries
K-Log will be integrated into a Kongsberg Seatex HMS100 Helideck Monitoring System and a 3rd party IAS system onboard Ramform Sovereign, which demonstrates its integration qualities and its ability to reduce the man hours spent on completing extensive logbook entries. By integrating sensors from various critical sub-systems with K-Log, many logbook entries can be automated and sent to the shore office, which enhances an operator's ability to monitor and control its vessels, in addition to reducing the amount of time that officers have to spend on logging.
Specified for newbuildings
As the leader in the field of electronic logbooks, and the only company able to offer multiple Flag State approvals, Kongsberg Maritime is starting to see such systems specified for newbuildings on a regular basis and has reported a significant positive upturn in the number of enquiries it receives from owners and operators regarding K-Log.
Electronic logbooks has matured
"We've been developing electronic logbooks since 2002, with the ultimate goal of replacing paper logbooks," says Stig Wahlstrøm, Product Manager for K-Log at Kongsberg Maritime. "The often conservative nature of the maritime industry has meant that the system has slowly become recognised but vessels like Ramform Sovereign and K-Log installations on 6 new LNG's for AP Møller and various other newbuilds shows that the idea of electronic logbooks has matured, which is validation for the amount of development and the belief that our team here has in the system."