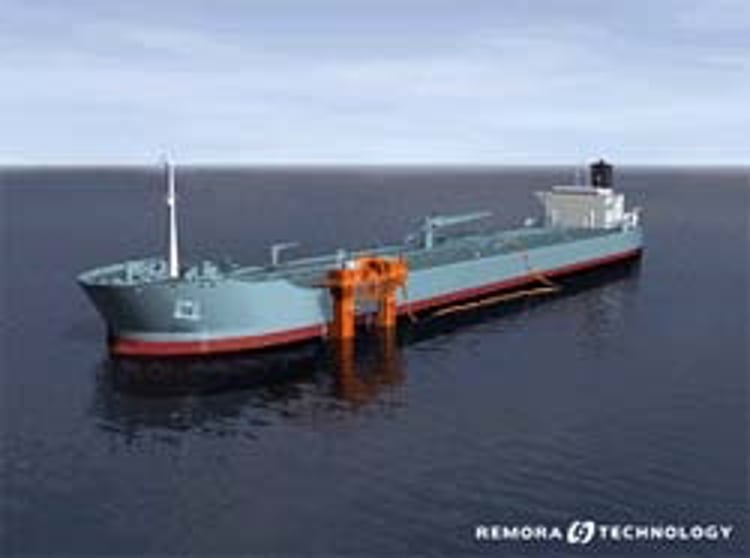 Kongsberg Maritime has already supplied an Integrated Automation Solution (IAS) to the first of these innovative deepwater offshore loading terminals, which includes K-Pos Dynamic Positioning, K-Chief marine automation, K-Bridge and fire and safety, and emergency shutdown system.
"Kongsberg Maritime's navigation and automation systems are found onboard thousands of vessels worldwide and this tremendous experience ensures that we can offer the very best simulation solutions, based entirely on the real-world," said Soren Einar Veierland," Business Manager, Kongsberg Maritime Simulation. "As with the HiLoad DP simulator, we are committed to ensuring the customer benefits from choosing simulators and real systems from the same supplier."
The HiLoad DP simulator, which is due for delivery in August 2008 is based on the Polaris Ship's Bridge simulator platform, which is successfully installed at a large number of maritime and navy training centres worldwide. The visual training simulator offers a high degree of realism and will be used to train operators in DP and operational sequences for the HiLoad DP unit. Familiarization and training of the system are vital in order to ensure safe and efficient operation of HiLoad No. 1.
The first version of the DP simulator – a desktop simulator, will be delivered by 15th August 2008, to be ready for operator training and demonstration at this year's ONS exhibition in Stavanger.
About Remora ASA
Remora ASA, Stavanger was incorporated in 2002 as a continuation of Hitec's more than 20 years experience within the oilservice sector and marine offloading technology. The company has since its origin focused its business on development of the next generation of technology for offshore loading of oil. Remora's business strategy is to own and operate HiLoad units within a ship owning structure. These units will be offered on a time charter basis world wide.