New equipment for product training centre in Houston
Kongsberg Maritime's ongoing investment and development in its customer training program continues apace with the delivery of advanced new equipment to its training centre in Houston. The equipment was installed in preparation for the first automation training course to be held there, which took place at the end of February 2007 for customer, OSG Shipping.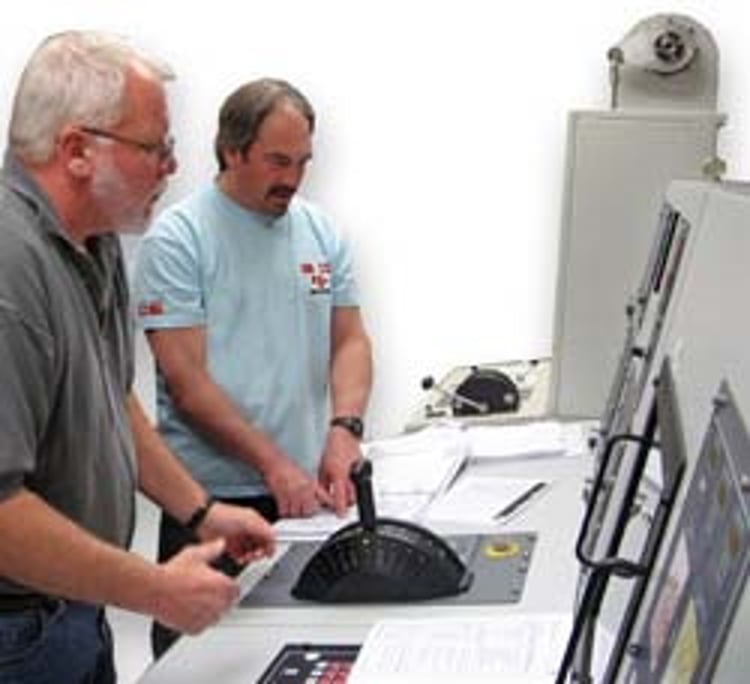 The new equipment is based on the company's new K-Chief machinery and engine automation systems, which encompasses Kongsberg Maritime's famous DataChief and AutoChief automation systems, both of which are in common use onboard vessels of all types around the world. The delivery consists of several engine room simulator systems of the full mission variety, featuring identical consoles and controls as found on vessels currently sailing.
"2007 was a year of heavy investment in customer training for Kongsberg Maritime and we intend to build on this to ensure we can offer the very best training facilities to users of our ship systems wherever they are in the world," comments Anne Toril Kasin, Global Training Manager, Simulation and Training, Kongsberg Maritime. "The new training equipment reflects the direction our automations systems are headed in with increased focus on integration and will ensure a realistic experience for our automation training course students in Houston."
As a leader in the field of marine automation, the majority of engineers and officers will come across Kongsberg Maritime equipment whilst at sea at some point during their careers, so in addition to ensuring that OSG's vessels are operated safely and efficiently, the courses at Houston also serves to build general competence to the benefit of the maritime world as a whole.
"Our training centre in Houston is recognised as a Dynamic Positioning centre of excellence and the introduction of automation courses is as a direct result of customer feedback. The first course with OSG employees went very well and we had some very positive feedback. We're looking forward to building the same reputation of quality training with automation as we have with Dynamic Positioning," says says Ivar Storvik, Training Manager, KM Houston.