Leading simulation developer to provide anchor handling training tools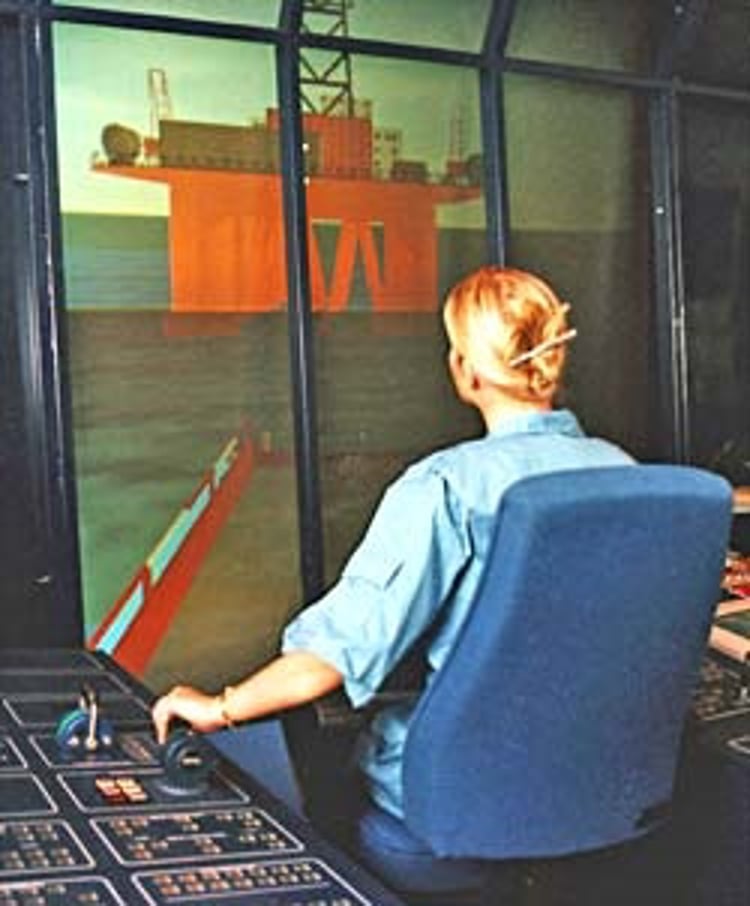 Kongsberg Maritime Simulation & Training and Maersk Supply Service, a leading player in the support vessel industry have entered into an agreement to further develop the existing cooperation in simulator development between the two companies.
The focus of the agreement will be the development of a unique anchor handling simulator, which will utilise the technology and experience the two companies have gained over ten years of collaboration in the field of marine simulation.
Very sophisticated simulator
"The anchor handling simulator software must be developed to meet some very specific needs so by extending our co-operation agreement we can be sure that our requirements for a flexible and scalable solution are met, in what is a very sophisticated simulation product," comments Albertus Zwiers, Director Technical Vessel Operations, Maersk Supply Service.
The anchor handling simulator's first installation is expected Q4 2008. Once in place, it will provide Maersk Supply Service with a unique tool to develop its anchor handling training program and will strengthen the company's position as a leading supplier of anchor handling training and vessel operations.
"For Kongsberg Maritime this represents an important step to broaden our product portfolio within offshore applications. Complexity is increasing and the market needs applications that reduce ship and crew downtime to a minimum whilst improving safety at the same time," says Lars Erik Hilsen CEO Kongsberg Simulation.
About Maersk Supply Service
Founded in 1967, Maersk Supply Service is a recognised leader in the offshore support vessels sector and its 50+ strong fleet includes combined anchor handling tug/supply, platform supply and craned construction vessels. The company's stated focus on high performance, innovation, reliability, quality and safety reflects its choice of Kongsberg Maritime as its preferred partner for the development of new anchor handling simulation tools.