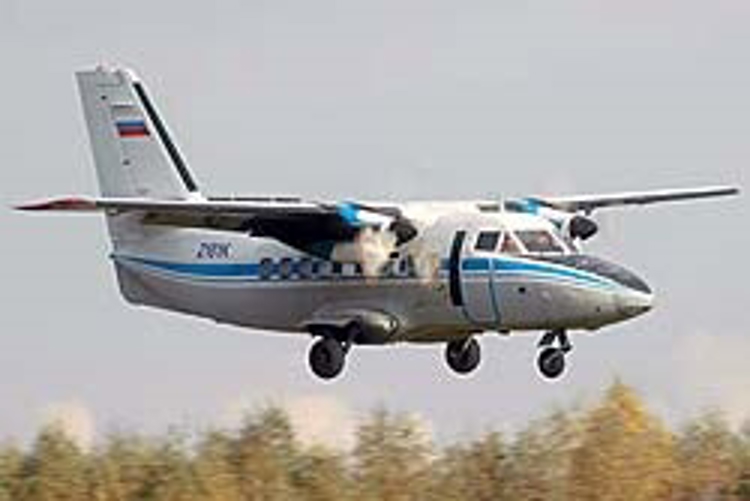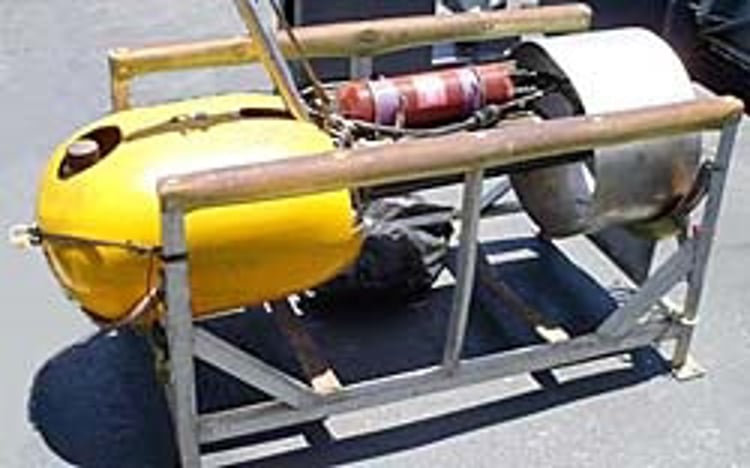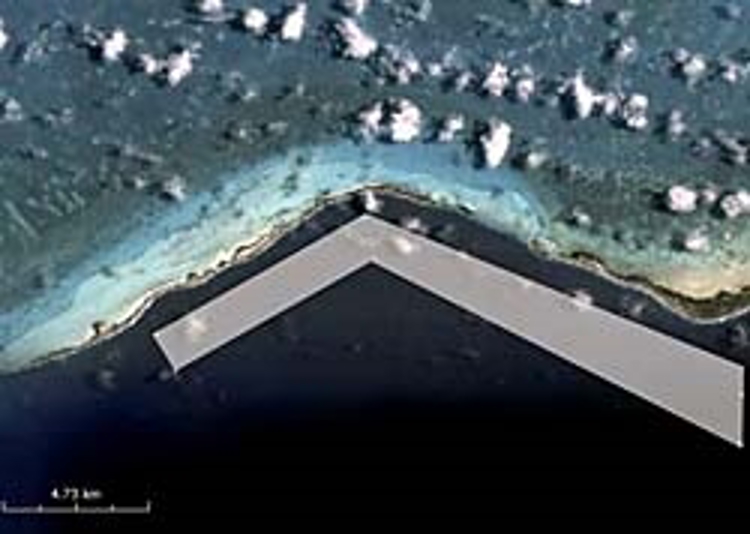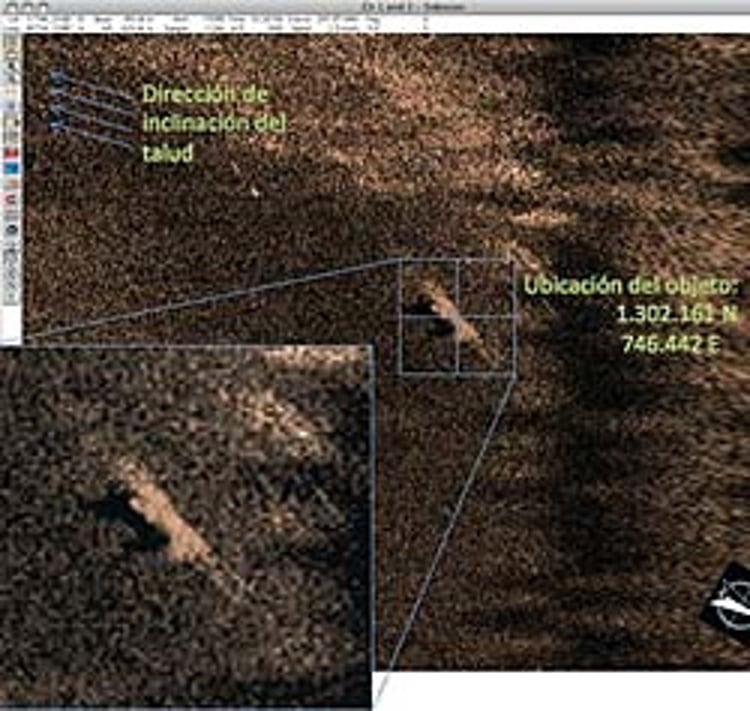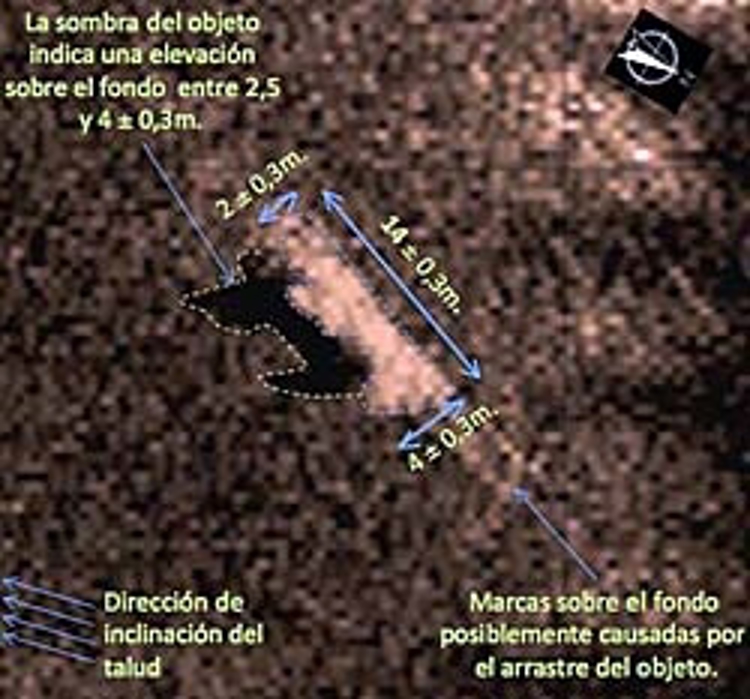 On 04 January 2008 an aircraft carrying 14 people on route between Caracas, Venezuela and the Los Roques group of islands in the Caribbean crashed into the sea. The pilot had reported loss of power from both engines. The aircraft was 24 miles south of its destination at the time of the crash and was on its way to a popular tourist location.
On 09 April Incostas mobilised their GeoAcoustics Deep Tow 2000 side scan to undertake a search for the aircraft in approximately 400 metres water depth on board the vessel Punta Brava from the port of La Gauaira.
The search was undertaken over the area shown in the picture below based upon the aircraft's last known position and information received regarding local current and tidal conditions at the time of the crash. Due to the versatility of the side scan sonar it was possible to cover large areas of seabed using the low frequency (~100kHz) sweep whilst more detailed observations could be undertaken with the high frequency (~400kHz) setting after targets had been identified. A total of 30.5 km of survey lines were run, covering a swath of approximately 750 metres parallel to the coast as indicated. During the course of the survey two significant targets were discovered and one of them merited further investigation as it conformed to the shape and size of the missing aircraft.
The size and shape of the target indicate that this target is the likely resting place of the crashed aircraft and plans are underway to mobilise an ROV to take a close look.