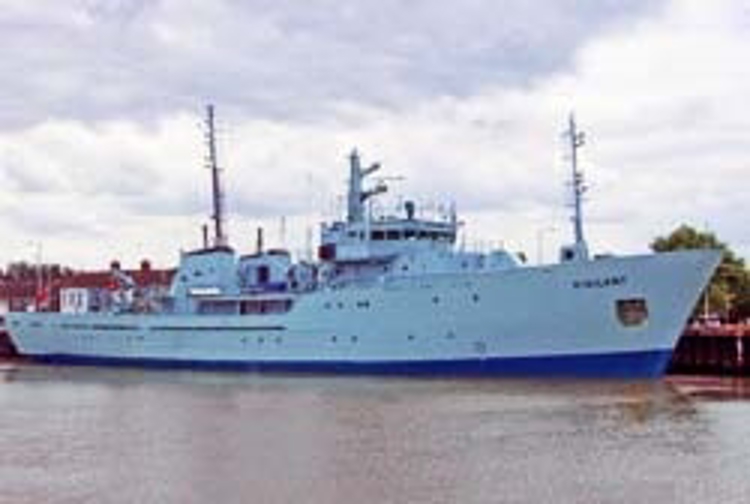 Gardline has purchased its third medium depth EM 710 multibeam system for its latest Survey Vessel Vigilant. This latest system is a 1 x 1 degree version with full FM pulse and dual swath capability and is to be commissioned on Gardline's latest survey vessel the Vigilant, a former fisheries patrol vessel.
Gardline is a leading geophysical, geotechnical, hydrographic and environmental survey specialist, operating a fleet of dedicated multi role survey vessels and coastal survey vessels permanently mobilised with fully integrated equipment packages, which can be readily deployed and can easily accommodate additional specialised equipment as each survey dictates.
This purchase brings a total of 16 Kongsberg multibeam systems permanently installed on Gardline's fleet of survey vessels, providing clients with a full multibeam survey capability in any depth from a few metres to full ocean depth.
The latest EM 710 installation on the Vigilant will have a depth capability down to approx 2,000m utilising the FM pulse, and the system will provide a high data density output from the dual swath function. Initial trials on the survey vessel Tridens 1, have shown promising results so far, with a doubling of the data density delivered from the single swath EM 710 system.
Vigilant, with its enhanced survey speed capability is expected to enter service in third quarter 2008. For further details contact hydro@gardline.com