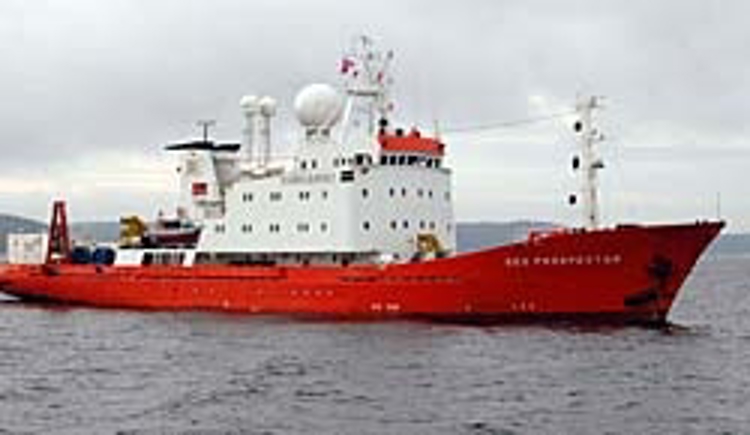 Fugro Survey Limited recently purchased an EM 3002 (now available as the more modern EM 2040) high performance shallow water multibeam echo sounding system to fit alongside the existing deep water EM 300 multibeam system on its survey vessel, the M/V Geo Prospector.
The vessel is operated by Fugro Survey Limited of Aberdeen, UK. Specifically equipped as a multi purpose survey vessel, the Geo Prospector is permanently mobilised and is readily deployed to survey locations worldwide. Recently the vessel has been active in South East Asia, India, the Mediterranean, West Africa and South America.
About the EM 3002
The EM 3002, operating at a frequency of 300 kHz provides a high performance shallow water bathymetric survey capability for the vessel to complement the existing EM 300 deep water system, which operates at 30 kHz. Both systems will utilise the SIS (Seafloor Information System) Kongsberg real-time operator software to provide a common operator and processing interface.
The EM 3002 is an advanced multibeam echosounder with extremely high resolution and dynamically focused beams. It is suited for detailed seafloor mapping and inspection with water depths between 0.5 and 150 meters. Due to its electronic pitch compensation system and roll stabilized beams, the system performance is stable even in foul weather conditions.
About Fugro Norway
The Fugro Group in Norway is covering all aspects of specialist Fugro services supporting the global Oil and Gas industry. No other company can provide the same comprehensive range of geotechnical, survey and geoscience services.