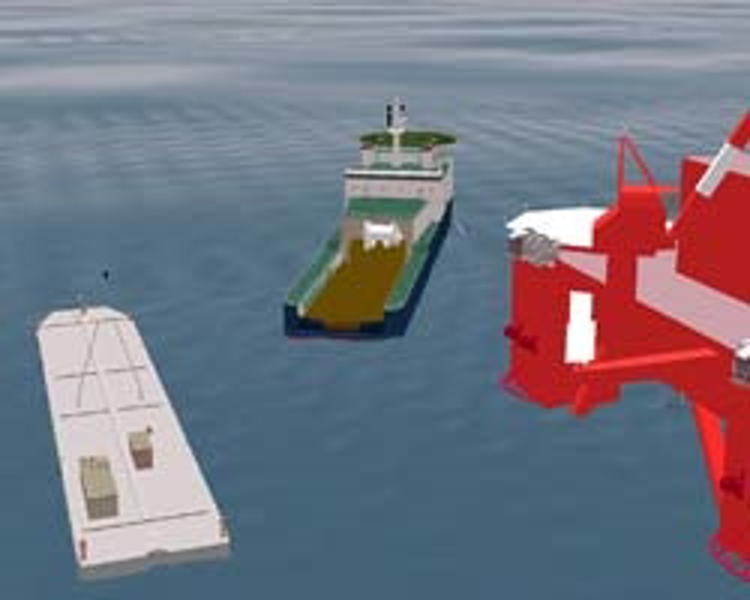 A rapidly expanding offshore fleet and drive into deeper waters create strong demand for Dynamic Positioning (DP) systems and consequently DP operator training is currently a major growth area. Kongsberg Maritime through its strong market share position of DP equipment and Maritime Simulators has strengthened its position in the DP training environment, offering Basic and Advanced DP Simulators, as well as Manoeuvring/DP integrated simulators that play important roles in the recognised and certified DP training programs used by training institutes and offshore companies around the world.
"There is a clear and growing need for high quality DP Operator training as errors during DP operations often lead to expensive downtime, or incidents resulting in damage, pollution, injury or even fatalities," comments Soren Einar Veierland, Business Manager, Offshore Simulation and Training, Kongsberg Maritime. "Our DP simulators, which include Basic desktop DP trainers, Dual Redundant Advanced DP trainers and fully integrated Manoeuvring simulators with up to 360° Visual systems, are designed to support operations to adhere to procedures, increase competence and minimise errors, therefore reducing the amount, and ultimately the cost of incidents during DP operation."
The Dynamic Positioning Simulator - Basic Trainer system is used throughout the basic and general training of DP operators.
DP Desktop Operator Stations that comprise a full operator panel connected to a standard PC are arranged in a classroom setting with an instructor station. All DPO Stations normally simulate the same vessel and DP system configuration, but operate independently of each other.
The Advanced DP Trainer & DP Manoeuvring Simulator is supplied as a full mission system based on a bridge setup with forward bridge equipment, Radar/ARPA and ECDIS systems, full 360° surrounding scene and with a dual redundant DP configuration. The system provides a comprehensive training program including:
Visual evaluation in Manoeuvring and close approach to offshore installations such as platforms, loading buoys and FPSOs
Realistic offshore loading such as buoy loading, tandem loading and tug assistance
Ship handling in congested offshore areas, e.g. platform support vessels approach to platforms, buoys and FPSOs
Emergency manoeuvre to avoid collision etc.
Kongsberg Maritime's DP simulators provide training for most types of DP vessels and configurations including supply vessel, shuttle tanker, drillship and semi-submersible platform. Additionally KM has developed several customer specific ship models including: semi-submersible, shuttle tanker, anchor handling vessel, tug, platform support vessel etc.