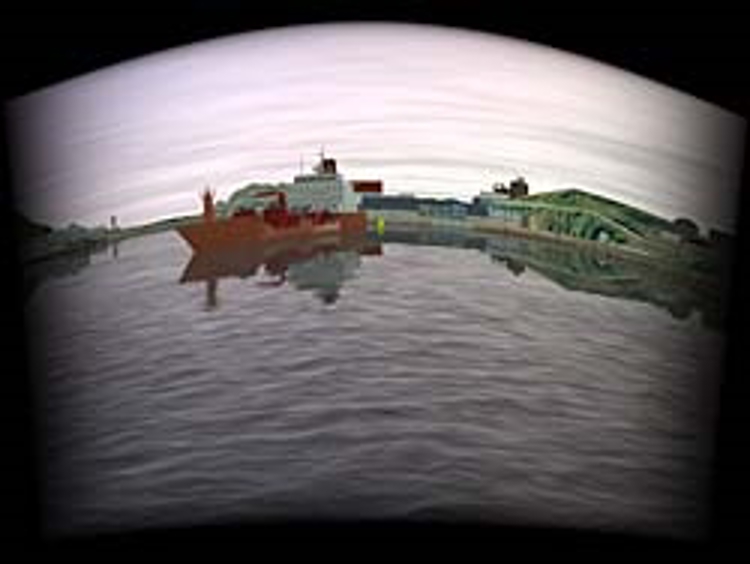 Kongsberg Maritime has integrated a unique Image Calibration Tool with its SeaView R5 visual system, which provides the highly realistic scenes created and animated by the Polaris navigation simulators. The cutting-edge new tool utilises sophisticated software techniques and algorithms to greatly enhance the quality of the image displayed by the projectors in the simulator.
SeaView R5, with the new Image Calibration Tool enables the simulation projectors to provide a near seamless display. The result is a more realistic scenario for the simulator users, which in turn translates to more effective training. The tool is capable of calibrating the picture displayed by all COTS (Commercial of the shelf) projectors, which helps to improve installation flexibility on curved screens and to potentially reduce the costs of the projectors in the system.
The tool includes features such as digital keystone and edge algorithms, pixel positioning and repositioning, and colour correction. All provide a physically accurate image to the projectors, compensating for any off-angle projection, with perfect linearity. A geometry correction tool also includes network access to all Image Generator (IG) computers in the system and full overview interface to all channels in a multi-channel bridge simulator as well as file storage and back-up.
"With the latest version of SeaView R5 including this Image Calibration Tool, blending, edge matching and so called warping of the image, gives us almost unlimited possibilities. Now Kongsberg Maritime customers requiring theatre style visuals can utilise the latest in image calibration with a majority of the low, medium and high end commercial of the shelf (COTS) projectors available without impacting image quality," says Terje Heierstad, Product and Technology Manager, Simulation, Kongsberg Maritime.