Extension of collaboration agreement forged in 2006
Fredericton, NB, Canada — December 19, 2008 — CARIS and Kongsberg Maritime today announced the renewal of a Memorandum of Understanding (MOU) to collaborate in delivering ping-to-chart solutions.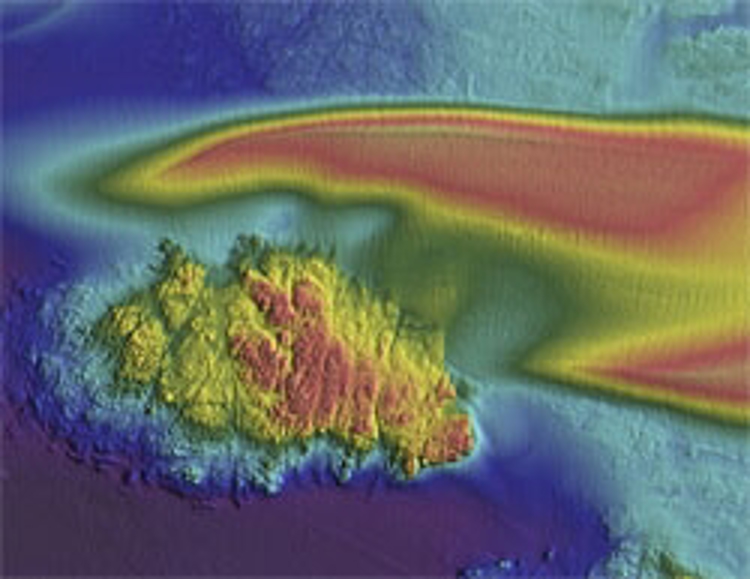 Kongsberg Maritime is a leading supplier of acoustic instrumentation for precision seabed mapping and inspection. Correspondingly, CARIS develops software covering the complete workflow from the processing of the acoustic 'ping' through to the production and distribution of the 'chart'. The combined offering presents the hydrographic survey market with a complete technological solution with a harmonious, non-disparate workflow.
"From the start when we signed the first MoU we received very good feedback from customers clearly stating that they immediately saw the benefits from Kongsberg Maritime working closely with one of the leading supplier of multibeam and singlebeam processing tools", says Helge Uhlen, Product Sales Manager, Kongsberg Maritime, Subsea.
"The hydrographic community can find real production efficiencies by utilizing a workflow that does not require the user to learn the intricacies of various different systems," said Andrew Hoggarth, CARIS Marketing and Sales Manager. "Through this MOU, we are able to take this one step further by strengthening the link between Kongsberg acquisition and CARIS processing and product creation."
The first MOU between Kongsberg and CARIS was set forth-in 2006. In the time since, the two parties have worked cooperatively on an ongoing basis to offer migration from Kongsberg Neptune users to CARIS bathymetric processing software, HIPS and SIPS.
The scope of the renewed MOU has been broadened. In addition to the Neptune upgrade path Kongsberg Maritime will now be promoting additional CARIS solutions for subsequent bathymetric data management and electronic chart production. This expanded commitment will enable both parties to appeal to a greater diversity of end-user needs, thus strengthening their market position.
About CARIS
Established in 1979, CARIS is a leading developer of geospatial software. In addition to its Canadian headquarters, CARIS has offices in The Netherlands, United States, Australia and United Kingdom. There are also more than 40 resellers bringing sales and support of CARIS brand software to more than 75 countries. CARIS products and services are continually selected number one by esteemed military agencies, survey contractors, ports and harbours, municipalities, land administrators and academia among others.