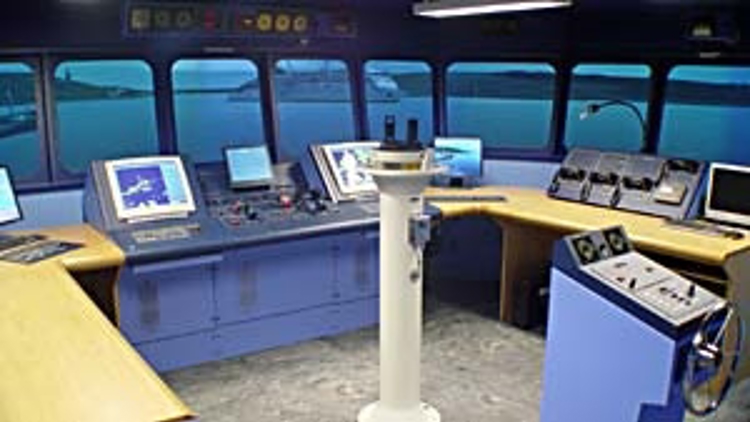 One of the more prominent simulator centres has chosen to replace and upgrade their full mission ships bridge simulator to a Polaris Ships Bridge Simulator. Warsash Maritime Academy is located in Southampton and is owned by Southampton Solent University.
About the simulator
Kongsberg Maritime and Warsash Maritime Academy have a long standing relationship; the Academy installed its first Kongsberg simulator, an NMS-90, in 1992. In spring 2007 the Academy will replace and upgrade their current system to a KONGSBERG full mission ship handling simulator with a 270 degrees visual system and instrumentation equivalent to that found on board merchant vessels today, thereby providing the Academy with a simulator system that delivers education and training to its wide range of students and provides them with the knowledge and experience as if they were on-board the vessel.
In addition to the main Polaris bridge, the simulator will also include two smaller Polaris desktop own ships bridges which can operate independently and/or interact in the same training scenario – either as other individual vessels or, for example, as tugs.
Furthermore, the hydrodynamic models within Polaris allow a high level of realism of ship to ship interaction. This feature is essential when acquiring the skills required for tug operations, for example escort tugging and/or normal push/pull mode operations as such as during docking operations.
About Warsash Maritime Academy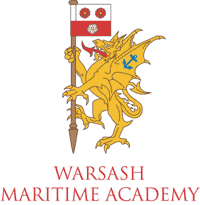 For over 60 years Warsash Maritime Academy has provided first class training, consultancy and research to the international shipping and offshore oil industries.
The Centre provides certification programmes from cadetships to Class 1 for both deck and engineer officers, short courses to develop skills such as fire fighting and sea survival, and continuing professional development modules for more experienced officers.